The 5 Biggest New Songs To Drop This Week (20th January 2016)
20 January 2017, 15:14 | Updated: 29 March 2017, 11:49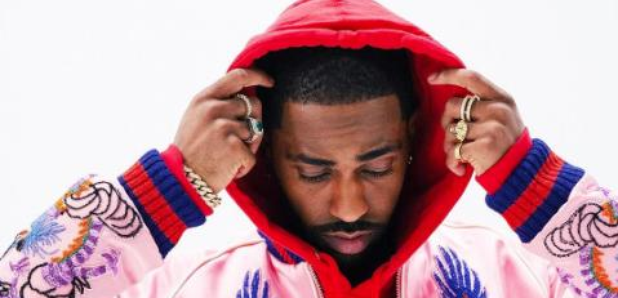 Featuring new music from Big Sean, Tinie Tempah, Migos and more.
This week was dominated by Big Sean and the release of his introspective new track, 'Halfway Off The Balcony'.
The Detroit rapper unleashed the new song to celebrate his upcoming album 'I Decided' being available for pre-order.
Tinie Tempah also made his return with a new song alongside Tinashe called 'Text From Your Ex', while there has also been new music from Migos, Davinche and Royce 5'9".
Check out the five biggest songs to drop this week below:
Big Sean – 'Halfway Off The Balcony'
Ahead of the release of his new album 'I Decided', Big Sean has released an introspective new song called 'Halfway Off The Balcony'. The rapper addresses relationships, family and his career over a moody instrumental.

Tinie Tempah Feat. Tinashe – 'Text From Your Ex'
After a short hiatus, Tinie Tempah is back with a brand new single alongside Tinashe. The pair address ex relationships on the pop-ready song, expected to appear on his upcoming album 'Youth'.

Migos – 'What The Price'
Following the success of their latest single 'Bad & Boujee', Migos are back with another track called 'What The Price'. The Atlanta trio deliver witty verses on the catchy trap anthem.

Royce 5'9" - 'I Got The Keys' [Remix]
Detroit rapper Royce 5'9"'s impressive freestyle over DJ Khaled's 'I Got The Keys' earned high praise from his friend Eminem. In a text message shared on Instagram, Em wrote "Ur an a**hole. Those f*kin freestyles u put out r devastating. Incredible. I hate u. Die."

Davinche – '#Powers' [Album]
UK producer Davinche linked up with some of the country's finest homegrown artists on a new project.