The 5 Biggest New Songs To Drop This Week (17th February 2017)
18 February 2017, 20:40 | Updated: 29 March 2017, 11:49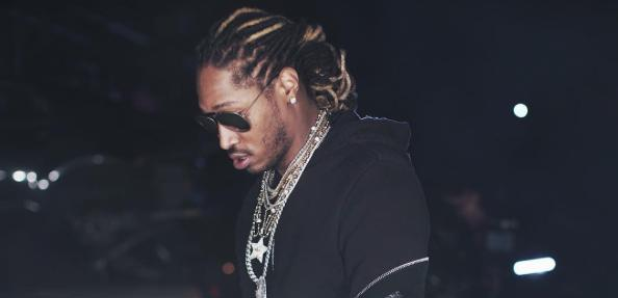 Featuring new music from The Weeknd, Future, Bebe Rexha and more.
This week was all about the release of Future's new self-titled album.
The US rapper is back with a new 17-track project, which surprisingly includes no features.
The Weeknd has sparked controversy for appearing to diss Justin Bieber on new song 'Some Way', while there has also been new music from Trey Songz, Bebe Rexha and Fat Joe & Remy Ma.
Check out the five biggest songs to be released this week below:
Future – 'Future' [Album]
Following a mini-hiatus Future made his return this week with a brand new studio album. The new project , which follows-up 2016's 'Purple Reign' and 'EVOL', includes 17 new songs and no features.

Nav Feat. The Weeknd – 'Some Way'
"I think your girl, think your girl, fell in love with me. She say my f*ck and my tongue game a remedy," sings The Weeknd, sparking rumours he is dissing Justin Bieber, who used to date his current girlfriend Selena Gomez.

Fat Joe & Remy Ma – 'Plata O Plomo' [Album]
After months of teasing, Fat Joe and Remy Ma have finally dropped their long-awaited collaborative album 'Plata O Plomo'. The duo's now project features hit single 'All The Way Up', as well as French Montana collaboration 'Cookin'.

Bebe Rexha Feat. G Eazy – 'F.F.F.'
Bebe Rexha and G Eazy have teamed up for a massive new single called 'F*ck Fake Friends'. The 'Me, Myself & I' collaborators have got back in the studio for a song dedicated to frenemies.

Trey Songz – 'Nobody Else But You'
Following the premiere of his new VH1 dating show 'Tremaine The Playboy', Trey Songz has released the first single from his upcoming album 'Tremaine The Album'. The R&B singer is working on the follow-up to 2014's album 'Trigga'.