The 5 Biggest New Songs To Drop This Week
16 June 2017, 14:29 | Updated: 16 June 2017, 17:01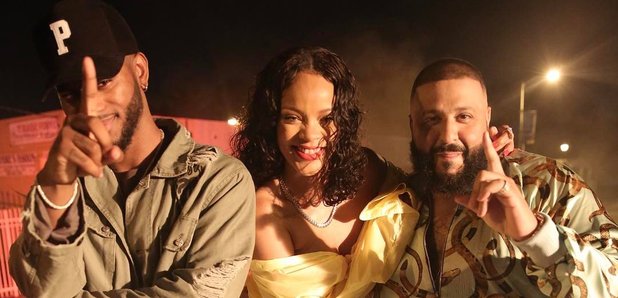 Featuring new music from Calvin Harris, DJ Khaled, Dizzee Rascal and more.
We're just weeks away from his hotly-anticipated new album, and Calvin Harris continues to build excitement with the Pharrell Williams, Katy Perry and Big Sean-assissted 'Feel'.
DJ Khaled follows up with his own star-studded collaboration, as 'Wild Thoughts' sees Rihanna and Bryson Tiller turn things up a notch for the producer's third lead single.
Check out this week's biggest songs below:
Calvin Harris Feat. Pharrell Williams, Katy Perry & Big Sean - 'Feel'
Three of music's biggest names deliver some seriously infectious melodies against another one of Calvin's slick, summery backdrops.
DJ Khaled Feat. Rihanna & Bryson Tiller - 'Wild Thoughts'
It's safe to say that Khaled's third single from 'Grateful' lives up to the hype! Rihanna and Bryson bring the R&B vibes with this sensual hit.
Dizzee Rascal - 'Space'
He's back! Dizzee Rascal bursts back onto the scene with the first song from his rumoured upcoming album 'Raskit'.
Steve Aoki Feat. Lil Yachty & Migos - 'Night Call'
The dance veteran has teamed up with rising star Lil Yachty and chart-toppers Migos for his latest Hip-Hop tinged banger.
2 Chainz - 'Pretty Girls Like Trap Music' (Album)
After months of anticipation, 2 Chainz has finally dropped his star-studded album which features Drake, Gucci Mane, Nicki Minaj and Migos to name a few.