The 5 Biggest New Songs To Drop This Week
15 December 2017, 11:59 | Updated: 15 December 2017, 12:02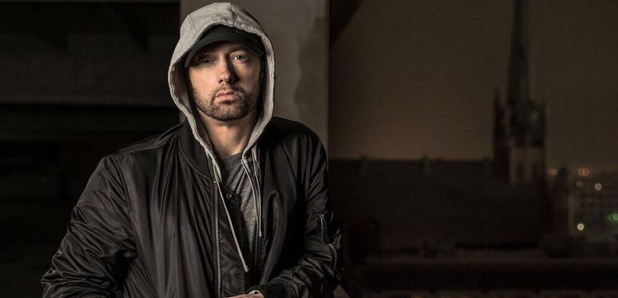 Featuring new music from Eminem, Chris Brown, NERD and more.
This week was dominated by a series of huge album releases - led by Eminem's ninth LP 'Revival'.
The legendary Detroit rapper has followed up his 2013 album 'The Marshall Mathers LP 2' with a polarising body of the work, that includes 'Walk On Water' featuring Beyonce.
Chris Brown has released a special deluxe version of his latest album 'Heartbreak On A Full Moon' featuring an additional 12 new songs, while there has also been new music from NERD, Jeezy and Calvin Harris - who has released a remix of SZA's song 'The Weekend'.
Check out the biggest songs of the week below.
Eminem - 'Revival' [Album]
Eminem has released his highly-anticipated new album 'Revival' featuring appearances from Beyonce, Ed Sheeran, Alicia Keys, P!nk, Kehlani and more. The LP, which leaked earlier this week, has
received mixed reactions from fans
so far.
Chris Brown - 'Heartbreak On A Full Moon: Deluxe Edition' [Album]
Chris Brown surprised fans with a special deluxe version of his latest album 'Heartbreak On A Full Moon'. The singer, who has been
teasing new music on Instagram
, unleashed 12 new songs for his fans.
NERD - 'No_One Really Ever Dies' [Album]
NERD have officially made their comeback with their first album in seven years. The 11-track project features Rihanna, Future, Gucci Mane, Kendrick Lamar, Ed Sheeran and more.
Jeezy Feat. J. Cole & Kendrick Lamar - 'American Dream'
Jeezy has given fans an early Christmas gift by bringing J. Cole and Kendrick Lamar together on one song. The trio unleash hard-hitting verses on the track taken from his new album 'Pressure'.
Calvin Harris Feat. SZA - 'The Weekend' (Funk Wav Remix)
Calvin Harris has released a 'Funk Wav' remix of SZA's standout single 'The Weekend'. The superstar DJ has added some funk and bounce to the track taken from SZA's stunning debut album 'CTRL'.