The 5 Biggest New Songs To Drop This Week
10 November 2017, 17:05 | Updated: 10 November 2017, 17:14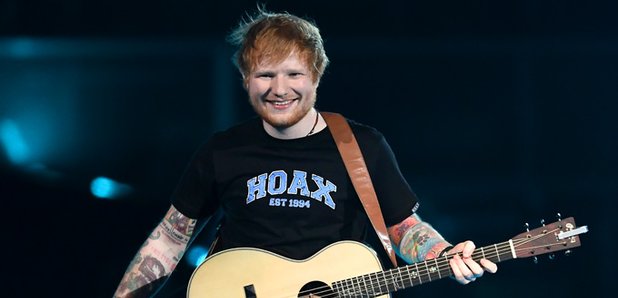 Featuring new music from Fuse ODG, Ed Sheeran, French Montana and more.
This week, Eminem dropped his comeback single 'Walk On Water' featuring a surprise appearance from Beyonce, ahead of the rumoured release of his new album.
Fuse ODG has teamed up with Ed Sheeran for their fresh new Afrobeats banger 'Boa Me', while Nav hits up Lil Uzi Vert to jump on his new single 'Wanted You'.
French Montana continues to make move as the go-to feature artist, hitting up R&B crooner Taio Cruz for their latest drops.
Also in the mix are Ty Dolla $ign and Future, who enlisted the help of singer Kiiara for their new collaboration.
Check out the biggest songs to drop this week.
Eminem Featuring Beyoncé - 'Walk On Water'
Shady is back! The Detroit native has got everybody talking with his new single, which surprisingly features Queen Bey on the hook.
Fuse ODG Feat. Ed Sheeran & Mugeez - 'Boa Me'
This feel-good bop sees Ed put his infectious melody-making skills on full display opposite Ghanaian hitmaker Fuse.
NAV Feat. Lil Uzi Vert - 'Wanted You'
XO signee Nav and Lil Uzi open up about toxic relationships in this trap-infused track.
Ty Dolla $ign & Future Feat. Kiiara - 'Darkside'
Ty and Future link up with the hauntingly beautiful voice of Kiiara for their new song, taken from Netflix's 'Bright' soundtrack.
Taio Cruz Feat. French Montana - 'Row The Body'
Tato Cruz returns to the charts with his hook-laden new single, featuring man of the moment French.