The 5 Biggest New Songs To Drop This Week (10th March 2017)
10 March 2017, 16:59 | Updated: 29 March 2017, 11:49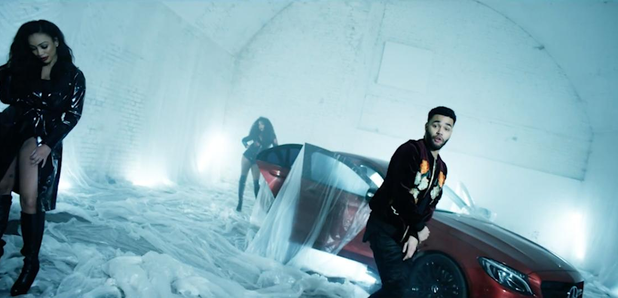 Featuring new music from Nicki Minaj, 2 Chainz, Trey Songz and more.
This week was all about Nicki Minaj's long awaited response to Remy Ma, which was delivered in the form of Young Money collaboration 'No Frauds'.
Nicki treated her fans to not one but three new songs - 'Regret In Your Tears' is a stripped back solo track, whilst the punchy 'Changed It' features Lil Wayne.
More fresh collaborations released this week include a chilled out tune from 2 Chainz and co., as well as Goldlink's star-studded 'Meditation'.
Check out the biggest songs of the week below.
Nicki Minaj Feat. Drake and Lil Wayne - 'No Frauds'
After teasing fans with pictures of the trio in the studio together, the long-time collaborators and friends have hit back at Remy with a huge tune.
2 Chainz, Ty Dolla $ign, Trey Songz & Jhené Aiko - 'It's A Vibe'
With a star-studded lineup like this, it's no wonder 2 Chainz has killed it with his new laid-back banger. This is nice.
Trey Songz - 'She Lovin It'
R&B star Trey Songz is back with another racy track - with an equally raunchy video to match.
Yungen & Sneakbo Feat. Haile - 'Do It Right'
This is Hip-Hop magic! Yungen brings the vibes with this slick, catchy tune whilst Sneakbo and Haile are the ultimate features.
Goldlink Feat.

Jasmine Sullivan & Kaytranada - 'Meditation'
Jasmine's soothing vocals, Kaytranada's iconic production, Goldlink's lyrically concise raps - just a few reasons why this incredible collab bangs.