The 5 Biggest New Songs To Drop This Week (10th February 2017)
10 February 2017, 12:29 | Updated: 29 March 2017, 11:49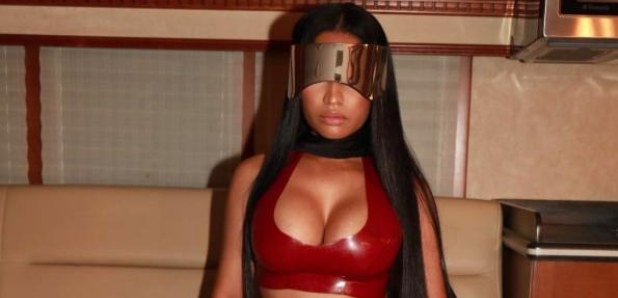 Featuring new music from Nicki Minaj, Desiigner, Rick Ross and more.
This week was all about the release of Nicki Minaj's new 50 Shades Darker collaboration 'Bom Bidi Bom'.
The 'Anaconda' rapper has teamed up with Nick Jonas for a steamy track, featuring a hot verse.
Desiigner made a triumphant return with his new single 'Outlet', while there has also been new music from Rick Ross, Avelino and Omarion – who has unleashed a One Dance-influenced new single called 'Distance'.
Check out the five biggest songs to be released this week below:
Nicki Minaj & Nick Jonas – 'Bom Bidi Bom'
Nicki Minaj and Nicki Jonas collaborated on a new song taken from the official Fifty Shades Darker soundtrack. Jonas glides over the guitar-led track, before Nicki Minaj delivers a huge verse.

Desiigner – 'Outlet'
Following the viral success of his debut single 'Panda', Desiigner is back with another solo single. The G.O.O.D. music rapper unleashes his signature flow over the backdrop of triumphant horns.

Rick Ross – 'Summer 17'
Rick Ross has released his ambitious mission statement for this year. The MMG rapper wants all of his "n*ggas rich by summer '17". Rozay is currently putting the finishing touches on his new album 'Rather You Than Me'.

Omarion – 'Distance'
Omarion has released his new single 'Distance' and it sounds strangely familiar. The MMG singer appears to have drawn influence from Drake's 'One Dance' for his Afrobeats-sounding new release.

Avelino Feat. Stormzy & Skepta - 'Energy'
Avelino has brought together Skepta and Stormzy for a long-awaited collaboration. This track is definitely full of energy!