18 New Songs, Albums And Remixes To Love In March 2017
1 March 2017, 13:20 | Updated: 29 March 2017, 11:49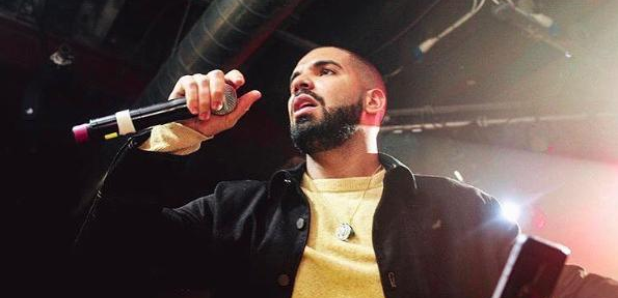 Listen to the latest new music from Drake, Rick Ross, Tinie Tempah and more of your favourite artists.
It does feel like we're repeating ourselves slightly, but it's looking like Drake will finally release More Life this month!
The Canadian rapper has been teasing his new musical project since it's late 2016 announcement, and fans cannot wait to hear the final result.
Rick Ross is also set to drop his ninth solo album 'Rather You Than Me', whilst Tinie Tempah is on track to release his long-awaited third album 'Youth' at the end of the month.
Newcomer Ella Mai is making waves with her DJ Mustard-produced EP 'Ready', and there's also new music from Future, Stefflon Don and more on the way.
Check out all the best songs to love in March.
Drake - 'More Life' (Album)
We're 99.9% sure it's actually dropping this month. But who really knows with Drizzy?
Rick Ross - 'Rather You Than Me' (Album)
Rick Rozay's ninth studio album is set to feature some huge hits, including his recent Ty Dolla $ign-assissted track 'I Think She Like Me'. The record drops on 17th March.
Ed Sheeran - 'Shape Of You' (Stormzy Remix)
As if his chart-topping track wasn't enough of a banger, Ed Sheeran enlisted the help of Grime MC and 'Gang Signs & Prayer' star Stormzy to add a fresh urban twist.
Remy Ma - 'ShETHER'
Remy's savage diss track sent tongues wagging after she fired some serious shots at rival female rapper Nicki Minaj. The track involves claims of implant surgery, ghostwriting, relationship rumours and more. Ouch.
Tinie Tempah - 'Youth' (Album)
Eternal. 'YOUTH' out 16.09.16 Pre-Order the album here: https://t.co/cWI0YbL7Hd #YouthAlbum pic.twitter.com/KV4uHiWI95

— Tinie Tempah (@TinieTempah) June 16, 2016
In a similar fashion to Drake, Tinie's long-awaited third album is finally on it's way after a pushed-back release date. Expect more bangers from one of the UK's hottest rappers.
Ella Mai - 'Ready' (EP)
Rising star Ella Mai serves up some dreamy 90's R&B vibes with her third DJ Mustard-produced EP. The Hip-Hop influenced project is stunningly autobiographical.
Calvin Harris Feat. Frank Ocean & Migos - 'Slide'
It looks like Calvin is gearing up for a huge year. We're expecting some serious summer anthems, and if 'Slide' is anything to go by, we're in for a treat.
Future Feat. Rihanna - 'Selfish'
Future and Rihanna have teamed up for the ultimate smooth Hip-Hop ballad. Taken from 'HNDRXX', the second of his two recent releases, this tune a highlight from the album.
NAV - 'NAV' (Mixtape)
Up-and-coming Toronto native and XO signee NAV wrote, produced and mixed his slick debut mixtape, which is lead by The Weeknd featured 'Some Way'. This is big.
Lil Uzi Vert - 'XO Tour Llif3'
When he's not busy lighting up the stage on The Weeknd's Legend Of The Fall Tour, Lil Uzi Vert is dropping killer tracks like 'XO Tour Life' to remind us all just how he got there.
Stefflon Don - '16 Shots'
Stefflon Don continues to hold her reign as one of the UK's hottest female rappers with '16 Shots'. Taken from her debut 'Real Ting Mixtape', this is sassy, powerful rap done right.
Thundercat - 'Drunk' (Album)
With some stellar features from the likes of Kendrick Lamar, Pharrell Williams and Wiz Khalifa, the third album from bassist, songwriter and industry heavyweight Thundercat is a soulful, mellow 23-track masterpiece.
Ed Sheeran - Eraser (Live)
Ed just dropped this epic rap-based song during a live session for SBTV. This could be a highlight on his upcoming third album 'Divide'.
Migos Feat. Lil Uzi Vert - 'Bad and Boujee' (ZHU Remix)
As if their viral tune wasn't dominating the music world enough already, this fresh remix from ZHU has injected Migos' smash hit with a new lease of life.
Jason Derulo Feat. Nicki Minaj & Ty Dolla $ign - 'Swalla'
Jason Derulo is officially back with another future dancefloor hit. Nicki Minaj spins a typically sassy verse after Ty Dolla $ign's epic feature.
6LACK Feat. Jhené Aiko - 'First F**k'
Up-and-coming American artist 6LACK has joined forces with R&B princess Jhene Aiko for this smooth, sultry track. This guy is set for BIG things in 2017.
Young Thug - 'Safe'
He may be travelling Europe with Drizzy on his Boy Meets World Tour, but Young Thug still managed to squeeze in some studio time. 'Safe' delivers a personal, introspective look at Thugger's life.
Gucci Mane Feat. Nicki Minaj - 'Make Love'
Gucci Mane has teamed up with Nicki for this huge tune, which features one of Ms. Minaj's best verses to date - rumour has it there's some Remy Ma digs in there, too.