18 New Songs, Albums And Remixes To Love In February 2017
31 January 2017, 15:46 | Updated: 29 March 2017, 11:49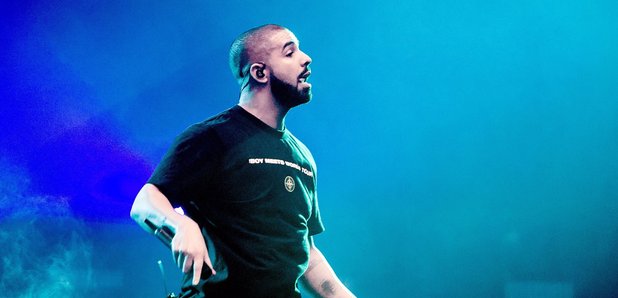 Listen to the latest new music from Drake, Big Sean, Major Lazer, and more of your favourite artists.
February is looking to be an amazing month for urban music, with Drake finally releasing his playlist project 'More Life'.
Major Lazer kicked things off in a big way with their new collaborative hit 'Run It' - PARTYNEXTDOOR serves up a catchy hook while Nicki Minaj's delivers her own flawless verse.
Albums-wise, Big Sean is dropping his highly-antipicated fourth record 'I Decided' on the 3rd, whilst Stormzy teased us with a possible album release later in the month.
Check out all the best songs to love in February.
Drake - 'More Life' (Album)
After months of waiting and various rumoured release dates, Drizzy finally revealed that 'More Life' will be dropping before 26th February.
Major Lazer Feat. Nicki Minaj & PARTYNEXTDOOR – 'Run Up'
Major Lazer have finally dropped their collaboration with Nicki Minaj and PARTYNEXTDOOR. It's fresh, island vibe and catchy hooks make it a future hit.
Big Sean - 'I Decided' (Album)
Following the success of hit singles 'Bounce Back' and 'Moves', Big Sean's new album is set to be one of his biggest yet. Expect big features on this one.
Dave Feat. J Hus - 'Samantha'
UK underground stars Dave and J Hus teamed up for this catchy collaboration. This duo are destined for huge things in 2017.
Migos - 'Culture' (Album)
If you thought 'Bad and Boujee' was as good as it gets with Migos, think again. 'Culture' is full of hits, with features from Gucci Mane, DJ Khaled and 2 Chainz.
Stormzy - 'GSAP' (Album)
Stormzy caused a social media frenzy after these billboards appeared across London. #GSAP is assumed to be an album title, while 24.02 looks a lot like a release date.
Stefflon Don Feat. Giggs - 'Real Life' (Remix)
Stefflon Don is one of the UK's hottest new female rappers. Her massive hit 'Real Life' is given a new spin thanks to accomplished Grime artist Giggs.
Alicia Keys - 'That's What's Up'
The R&B singer's soulful new tune features a familiar sample - 'So Alive' by Kings of Tomorrow, which was sampled by Kanye West in his TLOP track 'Low Lights'.
Rick Ross feat. Ty Dolla $ign - 'I Think She Like Me'



In his new track with popular collaborator Ty Dolla $ign, Rick Rosay raps about his lavish lifestyle on top of a mellow beat.
Khalid feat. Little Simz - 'Location' (London Remix)
Another pair of British rising stars, Khalid and Little Simz have reworked what was already a brilliant song into the perfect double act.
Sampha - 'Process' (Album)
Multi-talented UK musician Sampha is set to deliver a his debut album on 3rd, and with the likes of Drake, Yeezy, Solange and Frank Ocean singing his praises, it's likely to do great things.
The Game - 'Drake Flows'
The Game and Drizzy are frequent collaborators, so a bit of name-dropping is always inevitable. This 2-minute track references some other huge rappers like Biggie and Missy Elliott.
Lupe Fiasco Feat. Rick Ross & Big K.R.I.T. – 'Tranquillo'
Taken from his his forthcoming sixth studio album 'DROGAS Light', Lupe teamed up with Rick Rosay and Big K.R.I.T. for this Hip-Hop banger.
Joey Badass - 'Land Of The Free'
Joey Badass has gone down the patriotic route, hitting back at the world's current affairs with this politically-charged tune.
New Gen - 'NEW GEN' (Album)
This young urban music collective is comprised of some of the best young Grime and R&B artists in the country. Ray BLK, WSTRN and AJ Tracey all feature.
Lost Kings Feat. Tinashe - 'Quit You'
Tinashe brings back 80's Pop vibes in this dancefloor-filler track produced by US production duo Lost Kings - think big, echoing drums and punchy, melodic synths.
Lucrae Feat. Ty Dolla $ign - 'Blessings'
Produced by Ear Drummers' A-Plu$, Lucrae and Ty talk about gratitude, learning lessons and counting blessings in this smooth new jam.
Fat Joe and Remy Ma - 'Plata o Plomo' (Album)
This highly-anticipated collaborative album is set to have some huge names involved, including French Montana, Ty Dolla $ign, The Dream, Stephanie Mills, and BJ the Chicago Kid.