The Best Remixes Of 2017
18 December 2017, 17:22 | Updated: 20 December 2017, 15:17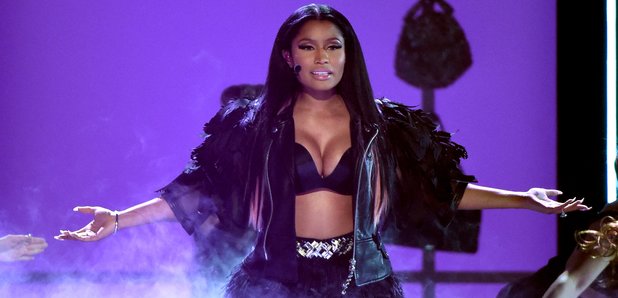 We round up the best remixes of the year so far, including hit from Cheat Codes, Sean Paul, R3HAB and more of your favourite artists.
You might think it's pretty hard to top massive hits from Ed Sheehan, Migos and DJ Snake, but these remixes come pretty close.
We've rounded up some of the best remixes from the year so far to add to your party playlist. Hit play to listen to the freshest reworks of the year.
Keep checking back for all the latest huge releases.
A$AP Ferg Feat. Nicki Minaj - 'Plain Jane' (Remix)
The self-titled Queen of Rap links up with the Mob on A$AP Ferg's 'Plain Jane' - this is fire.
Farruko, Nicki Minaj & Bad Bunny Feat. 21 Savage & Russian - 'Krippy Kush' (Remix)
Nicki and 21 link up to put their own savage spin on Farruko's Spanish trap anthem.
Mr Eazi & Major Lazer Feat. French Montana & Ty Dolla $ign - 'Leg Over' (Remix)
This quartet of chart heavyweights have smashed it out the park with their fresh take on Mr Eazi's original banger.
Lil Uzi Vert Feat. Nicki Minaj - 'The Way Life Goes' (Remix)
The self-titled Queen Of Rap saves up her own huge verse on Uzi's chart-smashing track.
Future Feat. Kendrick Lamar - 'Mask Off' (Remix)
Two of the biggest rappers right now took things to the next level with their fresh remix on Future's classic hit.
Jason Derulo Feat. Nicki Minaj & Ty Dolla $ign - 'Swalla' (After Dark Remix)
Jason Derulo unveiled a super smooth remix of his pop single 'Swalla'.

Playboi Carti - 'Magnolia' (Tory Lanez Remix)
Despite going against the wishes of producer
Pi'erre Bourne, Tory Lanez dropped a huge freestyle over Playboi Carti's viral hit.
Arle - 'Close To You' (Icarus Edit)
Bristol-based brothers Icarus added their own unique touch to Arie's House anthem.

MK Feat. A*M*E* - 'My Love For You' (MK +KC Lights Remix)
Detroit producer MK linked up with KC Lights for a huge remix of 'My Love For You', filled with deep bass chords and soulful synths.

Apexape - 'Joy & Pain' (Philip George Remix)
Philip George has reworked the latest single by Bristol duo Apexape and it sounds huge!

Bebe Rexha - 'I Got You' (Cheat Codes Remix)
Singer-songwriter Bebe Rexha is set for a huge year in 2017, as are popular producers Cheat Codes - this remix is the perfect combination of the two.
Migos - Bad And Boujee (R3HAB vs. No Riddim & it's different Remix)
Migos' chart-smashing song has been given a bouncy new lease of life thanks to this talented trio.
Ed Sheeran - Shape of You (NOTD Remix)
Ed Sheeran kicked off 2017 with a bang, returning to music after a year long hiatus. NOTD switched up his minimalistic tune into a club banger.
DJ Snake Feat. Justin Bieber - 'Let Me Love You' (Sean Paul remix)
Mr Worldwide himself has added his own slick touch to this successful collaboration, taking over the first verse in classic Sean Paul style.