The Best Grime & UK Hip Hop Songs Of 2017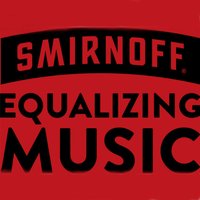 Promoted by Smirnoff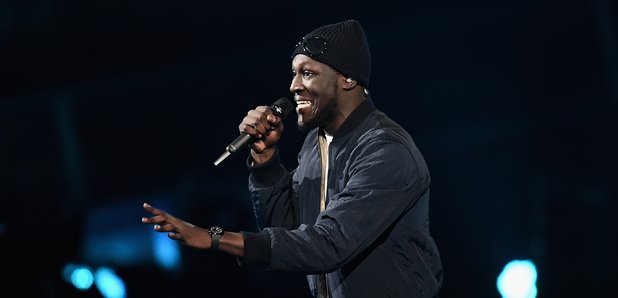 Bringing you the biggest Grime and UK Hip Hop music of the year so far from the best homegrown UK talent, including Stormzy, Mist, Lady Leshurr and more...
We're celebrating the biggest homegrown talent by rounding up the best Grime and UK Hip Hop songs to drop from British artists in 2017.
Below, check out new music from the likes of Stormzy, J Hus, Stefflon Don, Nines, and more.
Keep checking back as we'll be updating the page with the hottest new tracks as they come in.
(Warning: Some of these tracks contain strong language that some people may find offensive.)
Dave Feat. MoStack - 'No Words'
Taken from his critically-acclaimed EP 'Game Over', Dave's infectious new hit features the vocals of fellow Brit MoStack.
Big Shaq - 'Man's Not Hot'
The roadman of the moment is taking the world by storm with his viral hit. Will he be aiming for Christmas number one?
Lotto Boyz - 'No Don'
This duo are set for huge things in 2018, with their latest banger already taking over in the UK.
Stormzy Feat. MNEK - 'Blinded By Your Grace Pt. 2'
Another stellar track from his 2017 smash hit album 'Gang Signs & Prayer', this melodic tune sees a grateful Stormzy count his blessings.
Stefflon Don Feat. Skepta - 'Ding-A-Ling'
The 'Hurtin Me' rapstress comes through with another stellar collaboration the form of this Skepta-assissted banger.
Krept & Konan Feat. Stormzy - 'Ask Flipz'
Krept and Konan swap some huge bars whilst Stormzy raps the hook of this certified banger.
Giggs Feat. Donae'o - 'Linguo'
Grime heavyweight Giggs has linked up with frequent collaborator Donae'o for their latest hit.
Yxng Bane - 'Froze'
Fresh from his chart-topping collaboration with Yungen, Yxng Bane returns with some punchy bars.
Krept & Konan - 'Wo Wo Wo'
Kicking off with the sound of Drake's unmistakable voice, 'Wo Wo Wo' is a punchy, gritty club track from the London duo.
Sneakbo Feat. Giggs - 'Active'
Two of South London's biggest artists Sneakbo and Giggs combined for a underground Hip-Hop anthem, taken from Sneakbo's debut album 'Brixton' and FIFA 18's official soundtrack.
Hardy Caprio - 'Super Soaker'
Croydon native Hardy is making waves with his infectious new track 'Super Soaker'.
Yxng Bane - 'Rihanna'
An ode to everybody's favourite Bad Gal, 'Rihanna' sees Yxng Bane set some melodic bars over a breezy track.
Young T & Bugsey - '4x4'
Nottingham's Young T and Bugsey ensure their rapid rise to the top of UK rap continues with their latest hit.
Yungen Feat. Yxng Bane - 'Bestie'
Younger and Bane have teamed up for the radio-perfect banger 'Bestie'.
J Hus Feat. MoStack & MIST - 'Fisherman'
Fresh from the success of his monster track 'Did You See', J Hus is back with a big collaboration with MoStack and MIST.
Chip - 'Snap Snap'
Following the release of his highly-anticipated new album 'League Of My Own 2', Chip unleashed the visuals to one of the projects standouts.
Dave - Tequila
Dave takes us to another place with this Latin tinged track and a video in LA.
Dizzee Rascal - Space
Grime's first star announces his return with this furious track, showing off some unbelievable lyrics in a challenge to other MCs.
Not3s - 'Aladdin'
After rumours of a feud with fellow UK rapper J Hus, Not3s released a catchy new single in time for summer.
MoStack Feat. Mist - 'Screw & Brew'
MoStack teamed up with Mist for a certified UK banger.
Mist - 'Hot Property'
Birmingham MC Mist returned with another bouncy single, produced by frequent collaborator Steel Banglez.
Lady Leshurr - 'Juice'
Lady Leshurr's latest release features on her fifth EP 'Mode', which follows the success of last year's 'Queen's Speech'. This is big.
Fekky Feat. Ghetts - 'Call Me Again'
Fekky has teamed up with fellow Grime MC Ghetts for this killer track.
Lethal Bizzle Feat. Skepta - 'I Win'
The two Grime legends have come together for this upbeat collaboration, which is paired with some supercar-filled visuals.
Tinie Tempah - 'Holy Moly'
Taken from his brand new third album 'Youth', Tinie has killed it with his latest punchy release.
Stormzy - 'Cold'
In celebration of his debut album 'Gang Signs & Prayer' going Gold, Stormzy released the official visuals for 'Cold'.

J Hus - 'Did You See'
Ahead of his debut album, J Hus dropped an upbeat single for the summer.

Grim Sickers Feat. JME - 'KANE'
Grim Sickers linked up with Boy Better Know MC JME for a huge Grime track, with an infectious hook.

Tinie Tempah - 'Something Special'
Tinie Tempah let fans know 'something special is happening' on an underground freestyle.

Nines Feat. J Hus - 'High Roller'
UK rapper Nines released a slick collaboration from his successful debut album 'One Foot Out'.

Stormzy - 'Big For Your Boots'
After a short musical hiatus, Stormzy returned with a bang! The South London MC released the first single from his debut album 'Gang Signs and Prayer'.

Dave & J Hus - 'Samantha'
Rising South London rapper Santan Dave linked up with J Hus for a melodic UK collaboration.

Stefflon Don Feat. Giggs - 'Real Ting' (Remix)
Stefflon Don called on the 'Landlord' Giggs to drop a huge remix of her single 'Real Ting'.

Lady Leshurr - '
#UNLESHED 2

'

Lady Leshurr kicked off the year with the second instalment of her 'Unleshed' freestyle series. The Brum-rapper starts the track with lots of energy and ends with an emotional sentiment.

Mist - 'Madness'
Rising Birmingham MC Mist followed-up his huge underground single 'We Ain't The Same' with another catchy track and creative visuals.

Fekky Feat. MoStack, Abra Cadabra, Young Spray, Ms Banks, Stefflon Don & J Hus - 'Mad Ting Sad Ting' (Remix)
Fekky enlisted some of the biggest names in UK for an all-star remix of his underground hit 'Mad Ting Sad Ting'.

Davinche Feat. Scorcher, Ghetts, Mercston & Sam Sure - 'Powers'
Producer Davinche reunited three members of Grime crew The Movement for a huge collaboration from his project '#Powers'.

Scorcher - 'Paranoid'
Scorcher linked up with Donae'o for an introspective track with a huge bassline.