The Best Afro Bashment Songs Of 2017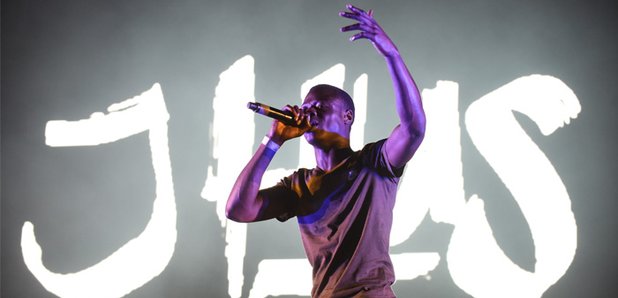 Get ready for the ultimate Afro Bashment playlist, filled with massive songs from the likes of J. Hus, Not3s, Hardy Caprio and more...
If you thought 2016 was a huge year for Afrobeats and Dancehall music, 2017 is set to be bigger than ever.
The birth of new genre 'Afro Bashment' has seen the two popular genres spliced, to create huge homegrown songs from the likes of J. Hus, Kojo Funds, Not3s, Hardy Caprio and more.
J. Hus has already unleashed his Mercury Prize-nominated album 'Common Sense' and there are more exciting things to come from the UK's newest genre.
Check out the freshest Afro Bashment songs to drop in 2017.
(Warning: Some of these tracks contain strong language that some people may find offensive.)
Yungen Feat. Mr Eazi - 'All Night'
Fresh from his chart-topping collaboration with Yxng Bane, Yungen delivers the bars while Mr Eazi comes through with the melodies.
Not3s - 'My Lover'
Not3s is making 2017 his year, with his latest catchy tune arriving in the form of the island-tinged 'My Lover'.
Krept & Konan - 'For Me'
The London duo are serving some serious dancehall vibes with their island-tinged banger 'For Me'.
Wretch 32 Feat. Kojo Funds & Jahlani - 'Tell Me'
Wretch 32 linked up with Kojo Funds and Jahlani for an Afro Bashment single that samples Whitney Houston's '
It's Not Right, But It's Okay'...
J. Hus - 'Spirit'
One of the standout songs from J Hus' debut album 'Common Sense', hears him sing about his remarkable rise to the top.
Hardy Caprio Feat. One Acen - 'Unsigned'
UK rapper Hardy Caprio burst onto the Afro Bashment scene with his infectious single 'Unsigned' alongside One Acen.
Not3s - 'Aladdin'
Not3s followed up the success of his underground hit 'Addison Lee', with another bouncy Afro Bashment anthem.
Lotto Boyzz - 'No Don'
Birmingham duo Lotto Boyzz announced themselves to the game in 2017 with their huge single 'No Don'. What a bassline!
Don-E Feat. Nado - 'U Alright Yeah?'
Don-E and Nado's Afro Bashment collaboration was so huge it caught the attention of Beyoncé, who used it to soundtrack a video on her official Instagram account.
Yungen Feat. Yxng Bane - 'Bestie'
UK rapper Yungen is receiving huge commercial success from his love-themed Yxng Bane collaboration 'Bestie'.
WSTRN Feat. Alkaline - 'Txtin'
Stefflon Don Feat. French Montana - 'Hurtin Me'
Ahead of her debut album, Stefflon Don gave fans a tease of what to expect, by linking up with French Montana on Afro Bashment song 'Hurtin Me'.
Yxng Bane - 'Rihanna'
Yxng Bane was clearly inspired by a certain Bajan superstar on his emotional love song 'Rihanna'.
MoStack Feat. Mist - 'Screw & Brew'
One of the UK's biggest duos MoStack and Mist combined on an infectious song called 'Screw & Brew'.
Mabel Feat. Kojo Funds - 'Finders Keepers'
Representing for the ladies, Mabel collaborated with Kojo Funds for a dance floor-ready anthem.
Ed Sheeran Feat. Yxng Bane - 'Shape Of You' (Remix)
Yxng Bane turned Ed Sheeran's pop hit 'Shape Of You' into a Afro Bashment anthem! We dare you not to dance...
Alkaline Feat. Chip & Kojo Funds - 'Extra Lesson' (Remix)
Dancehall singer Alkaline added some UK flavour to his bouncy single, calling on Chip and Kojo Funds.
Not3s & MoStack - 'Celebration'
Not3s and MoStack celebrated their huge success in 2017 so far, with an uplifting Afro Bashment anthem called 'Celebration'.
Chip - 'Snap Snap'
Chip went back to his dancehall roots for 'Snap Snap', taken from his latest album 'League Of My Own 2'.