The 5 Biggest New Songs To Drop This Week (6th May 2016)
9 May 2016, 16:16 | Updated: 29 March 2017, 11:43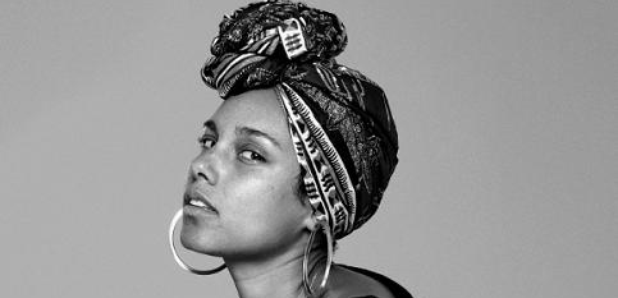 Stream new tracks from Skepta, Justin Timberlake, Alicia Keys and more.
It's been a good couple of week for new music, what with Beyoncé dropping 'Lemonade' and Drake following suit with 20 new tracks on 'Views.'
But the run doesn't stop there. This week, not only did Skepta release his long-awaited new album 'Konnichiwa', but our ears were blessed with new music from both Justin Timberlake and Alicia Keys (it's been a while!)
Check out the five biggest new songs to drop this week below.
Justin Timberlake - 'Can't Stop The Feeling'
JT has dropped his first song since releasing 'The 20/20 Experience - 2 of 2' back in in 2013. The 'Suit and Tie' singer is currently working on the soundtrack for the new Dreamworks animation Trolls and was recently pictured in the studio with Timbaland and Pharrell.
Alicia Keys - 'In Common'
Alicia Keys has unveiled her first single in almost four years – an infectious new song called 'In Common'. The 15-time Grammy winner has linked up with Canadian producer Illangelo for an upbeat funky track.
Skepta - 'Konnichiwa'
After months of teasing and rumours, Skepta has finally released his highly-anticipated new album 'Konnichiwa'. The 12-song Grime project features appearances from Pharrell, JME, Novelist and more. Skepta's remained true to his roots on the record with a collection of Grime bangers that will fill you with energy and inspiration.
Kehlani - '24/7'
Kehlani has released her first song since she was hospitalized for a suicide attempt back in March. "I've had my nights where I'm not anxious to wake up and feel any better," she sings.

Chris Brown - 'Grass Ain't Greener'
Chris Brown has delivered his brand new single 'Grass Ain't Greener'. The song, rumoured to be taken from his forthcoming album, hears Breezy reminiscing on his previous relationships. "You ain't the girl you used to be," he sings. "You say you're down, you're moving on."