The 5 Biggest New Songs To Drop This Week (2nd December)
2 December 2016, 15:19 | Updated: 29 March 2017, 11:43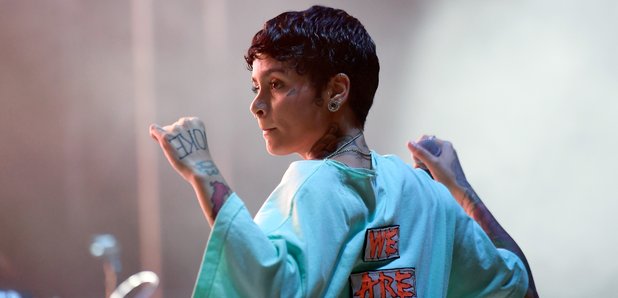 Featuring new music from John Legend, Sia, Kehlani and more.
John Legend and Childish Gambino both dropped huge new albums this week.
'Darkness and Light' from John Legend features new single 'What You Do to Me', whilst 'Awaken, My Love!' from Gambino features new release 'Have Some Love'.
J. Cole appeared to diss Kanye West and Drake in a new song taken from his upcoming album '4 Your Eyez Only'.
While Pharrell released 'Able', a song taken from the movie 'Hidden Figures'.
In addition, R&B singer Kehlani teased her fans with her new album cover for 'Sweet Sexy Savage', as well as new track 'Advice'.
Check out the five biggest songs to drop this week below:
John Legend - 'What You Do to Me'
Taken from his new album, John Legend gives off his signature R&B vibes with 'What You Do to Me'. His soul-influenced voice glides over this catchy, mid-tempo track.
Childish Gambino - 'Have Some Love'
Childish is back! And in a big way. This new funky tune is uplifting and soulful, as is the rest of the American hip-hop artist's new album.
J. Cole - 'Lost Prophets'
Cole is back with a vengeance! The US rapper appears to be taking shots at Kanye West, Drake and Wale in new song 'Lost Prophets'. This is brutal!
Pharrell Williams - 'Able'
Pharrell has hit us again with his incredible composing skills, taking on the role of producer and composer for the 'Hidden Figures' soundtrack. This tune is bouncy and full of personality - very Pharrell.
Kehlani - 'Advice'
Kehlani is about to break out in a major way. Her debut album 'Sweet Sexy Savage' is due for release early next year, and if it's anything like chilled out R&B jam 'Advice', its going to be huge.