The 5 Biggest Songs To Drop This Week (29th July 2016)
29 July 2016, 11:55 | Updated: 29 March 2017, 11:43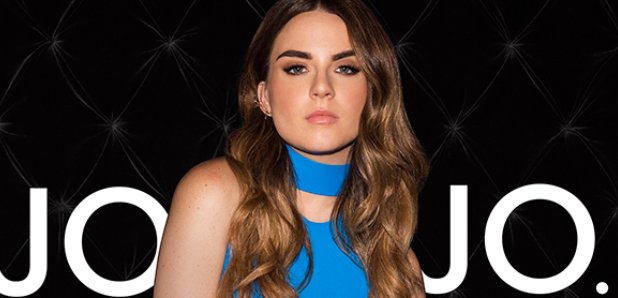 Featuring songs from DJ Khaled, Tory Lanez and Nas.
In this week's new music round up we bring you DJ Khaled's brand new 'Major Key' album, Nas and Erykah Badu's powerful new song 'This Bitter Land' and the first single from JoJo's first album in a decade.
Listen to the five biggest songs to drop this week below.
Nas and Erykah Badu - 'This Bitter Land'
Nas and Erykah Badu have teamed up for powerful new duet 'This Bitter Land.' The emotional song hears the two legends sing and rap about the current political climate, with Nas referencing the police specifically. The song is taken from the soundtrack of their forthcoming film 'The Land,' which will also feature Kanye West, Pusha T, French Montana, MGK and Jeremih.

Major Lazer feat. Justin Bieber and MØ - 'Cold Water'
Major Lazer have released their highly-anticipated new single 'Cold Water' featuring Justin Bieber and MØ. The superstar producers have teamed up again for another certified summer smash, co-written by Ed Sheeran and Benny Blanco.
DK Khaled - 'Major Key'
Major Key alert. DJ Khaled's brand new album is finally here and it has a host of incredible guest features including J Cole, Jay Z, Kendrick Lamar and more. Hear a preview of each song above.

Tory Lanez - 'Flex'
Hit play on Tory Lanez's new track 'Flex,' one of the 14 cuts on his upcoming album 'I Told You,' released on 19th August.
JoJo Feat. Wiz Khalifa - 'F*ck Apologies'
JoJo is back! This week the singer revealed the first single from her first studio album, 'Mad Love' in ten years. 'F*ck Apologies' hears JoJo team up with Wiz Khalifa and is hella catchy.