The 5 Biggest New Songs To Drop This Week (28th October 2016)
28 October 2016, 13:59 | Updated: 29 March 2017, 11:43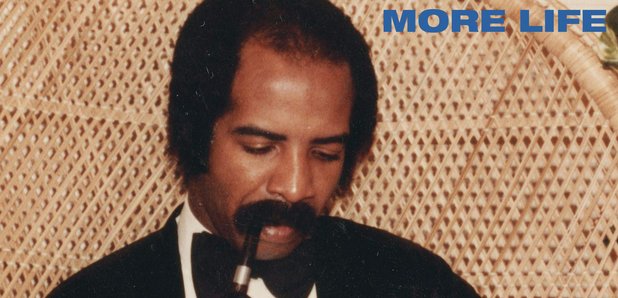 Featuring new music from Drake, Pharrell Wiliams, Wretch 32 and more.
This week, one man in particular stole the show with his new release - and his name is Drake.
The Canadian rapper turned 30 on Monday, and as a birthday treat for us, he decided to drop some fresh new tracks.
Pharrell got back in the film-scoring game with his latest tracks for the Janelle Monae-starring film 'Hidden Treasures'.
And Professor Green has opened up about his past relationship with ex-wife Millie Mackintosh in an explosive new track.
Listen to the 5 biggest tracks of the week below:
Drake - 'Fake Love'
Taken from his upcoming December playlist project 'More Love', Drake has also scored a huge hit with this banger. Topping the Spotify and iTunes charts is just standard Drizzy now, isn't it?
Pharrell Williams - 'Runnin''
Not only is Pharrell in charge of the musical elements for the film's score, but he also took on the role of producer of the film earlier this year.
Ray BLK feat. Wretch 32 - 'Gone'
Rising R&B star RAY BLK has teamed up with fellow British artist Wretch 32 for this mellow, emotional track. 'Gone' is taken from her recent mini-album 'Durt'.
Professor Green - 'One Eye On The Door'
His first release since 2014's 'Growing Up In Public', Professor Green has held nothing back in his latest track. The lyrics hint at his marriage troubles with ex-wife Millie, and the reasons why they split up.
Alicia Keys - 'Holy War'
After performing the new track at the Keep A Child Alive Black Ball earlier this month, R&B songstress has finally released the heartfelt 'Holy War'. The track will feature on her highly anticipated upcoming album 'Here'.