The 6 Biggest New Songs To Drop This Week (22nd April 2016)
22 April 2016, 16:15 | Updated: 29 March 2017, 11:43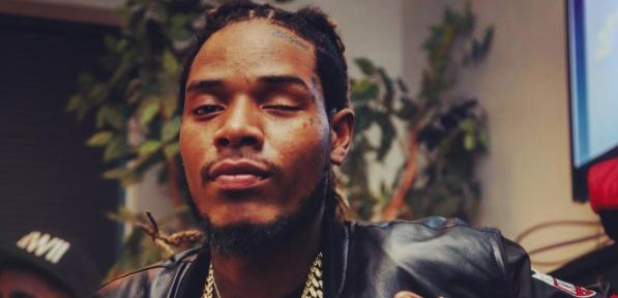 Featuring new music from Fetty Wap, Chris Brown, Snakehips, T-Pain and more.
Following a relatively quiet 2016 so far, Fetty Wap announced his return with the first song from his upcoming album called 'Wake Up'.
The New Jersey rapper reflects on his school days in the bass heavy track.
There has also been another big release from Chris Brown, who delivered the first single from his upcoming OHB mixtape and A$AP Ferg - who released his new album 'Always Strive And Prosper'.
While Snakehips have unveiled a new song alongside Malika, Ariana Grande linked up with Lil Wayne for a new song and T-Pain took on Desiigner's hit single 'Panda'.
Hit play on the biggest music to drop this week below:
Fetty Wap - 'Wake Up'
Fetty Wap gave fans a first taste of his new album with a brand new single called 'Wake Up'. The rapper reminisces on his school days and dedicated the song to "the class of 2016".
Chris Brown - 'Shut Down'
After revealing the first trailer for his upcoming autobiographical documentary 'Welcome To My Life', Breezy followed up with a brand new rap song rumoured to be taken from an upcoming mixtape from his crew OHB.
Snakehips Feat. Malika - 'Falling'
British duo Snakehips have continued to deliver amazing music - this time releasing a huge new soulful R&B single alongside singer Malika. The track is taken from their new EP 'Money On Me'.
A$AP Ferg - 'Always Strive And Prosper'
After releasing his collaboration with Missy Elliott last week, A$AP Ferg has delivered his long-awaited album featuring appearances from
Future, Rick Ross, Skrillex, Public Enemy's Chuck D and more.
Ariana Grande Feat. Lil Wayne - 'Let Me Love You'
In the lead-up to Ariana Grande's new album 'Dangerous Woman', the singer has dropped off a brand new single alongside Lil Wayne.
T-Pain Feat. Young Cash - 'Panda'
Auto tune king T Pain has released a huge remix of Desiigner's viral single 'Panda' alongside rapper Young Cash.