The 5 Biggest New Songs To Drop This Week (15th April 2016)
15 April 2016, 13:39 | Updated: 29 March 2017, 11:43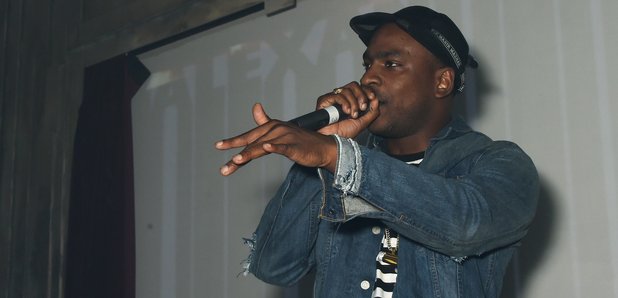 Featuring new music from Skepta, A$AP Ferg, Tinchy Stryder and more.
Skepta dominated this week with the release of his big new Grime single 'Man (Gang)' and the announcement of the tracklist, album artwork and release date for his new album 'Konnichiwa'.
However there has also been another big UK release from Tinchy Stryder – who dropped off the second single from his upcoming album '360/Cloud 9'.
While A$AP Ferg unveiled a new song alongside Missy Elliott and Nas vocalled a classic Hip Hop instrumental alongside late legendary producer J. Dilla.
Skepta - 'Man (Gang)'
After announcing the details for his new album 'Konnichiwa', Skepta followed-up with a big new single called 'Man (Gang)'. The Grime MC has gone back to his roots following his previous
Hip-Hop influenced single 'Ladies Hit Squad'
.
Tinchy Stryder Feat. D Double E - 'Leg Day'
In the weeks leading up to his new album '360/Cloud 9', Tinchy Stryder has linked up with Grime legend D Double E for the second official single from the project.
A$AP Ferg Feat. Missy Elliott - 'Strive'
A$AP Ferg has switched things up on his new single alongside Hip Hop legend Missy Elliott. The rapper has delivered an upbeat House-influenced track produced by DJ Mustard.
Rae Sremmurd - 'Look Alive'
Rae Sremmurd have teased their upcoming album 'SremmLife 2' with the release of a new bass-heavy banger.
J. Dilla Feat. Nas - 'The Sickness'
Taken from J. Dilla's upcoming long lost vocal album 'The Diary', Nas and Dilla trade big verses over the huge instrumental.