The 5 Biggest New Songs To Drop This Week (14th October 2016)
14 October 2016, 15:02 | Updated: 29 March 2017, 11:43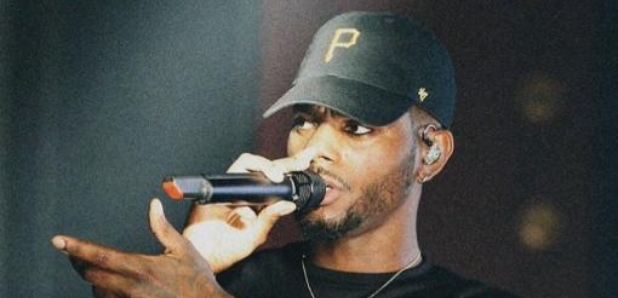 Featuring new music from Bryson Tiller, Macklemore, Wiley and more.
October is always a huge month for new music, and this week has been no exception.
Bryson Tiller made a long-awaited comeback with smooth new track 'Let Me Explain', creating a massive buzz for his next studio album.
Macklemore also bounced back with brand new single 'Drug Dealer' featuring the vocals of Ariana Deboo. The reflective track follows Macklemore looking back on his past addictions.
In terms of album releases, The Game dropped his eighth studio album '1992', which includes his infamous Meek Mill diss track.
Check out the new tracks below:
Bryson Tiller - 'Let Me Explain'
Fans worldwide rejoiced as Tiller released his fresh new song this week. The smooth R&B artist sings about his attempts to reconcile with his girl, whilst the song has already racked up over 1.2 million listens.
Macklemore Feat. Ariana Deboo - 'Drug Dealer'
After a short hiatus, Macklemore is back with a reflective track, detailing his past struggles with drug abuse and addiction. American vocalist Ariana Deboo features, adding to the song her rich, smokey voice.
Maroon 5 Feat. Kendrick Lamar - 'Don't Wanna Know'
Adam Levine and the rest of Maroon 5 enlisted the help of hip-hop star Kendrick Lamar for this stripped back pop track.
The Game - '1992'
After a rather troubled release, including album leaks and setbacks in promotional activity, The Game has finally dropped his highly anticipated album '1992. And yes, it DOES feature that Meek Mill diss track.
Wiley Feat. Devlin - 'Bring Them All/Holy Grime'
After the pair revealed on Twitter that they were working on new music together, the result is finally here in the form of 'Bring Them All/Holy Grime'. And it's HUGE.