The 5 Biggest New Songs To Drop This Week (11th March)
11 March 2016, 14:56 | Updated: 29 March 2017, 11:43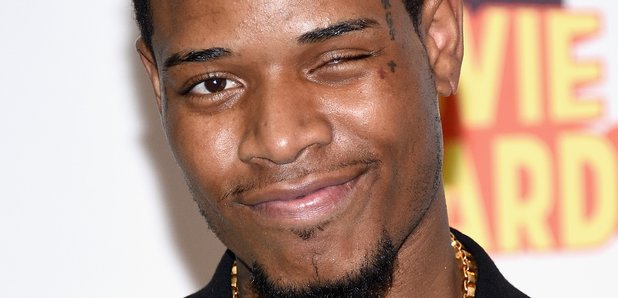 Featuring new music from Fetty Wap, Lethal Bizzle, Iggy Azalea and more.
This week has been another big one in the Hip Hop and Dance world, following the release of Kendrick Lamar's surprise album 'Untitled Unmastered' last week.
Fetty Wap has delivered a smooth new single alongside Remy Boy Monty called 'Instant', while Iggy Azalea has given fans a taste of new music in the form of new song 'Team'.
Grime legend Lethal Bizzle also dropped off a big new single 'Box' and Mali Music has linked up Jhene Aiko on smooth new R&B tune 'Contradiction'.
Check out the five biggest new songs to drop this week below:
Fetty Wap - 'Instant'
Fetty Wap is one of the most consistent singers in Hip Hop and he has stayed true to form with his Instagram-inspired single 'Instant'. Remy Boy Monty also serenades a special lady on the slow jam.
Lethal Bizzle Feat. JME & Face - 'Box'
Lethal Bizzle has unveiled his latest single - a Grime banger alongside JME and Face. The MC also dropped of some amazing boxing-themed visuals to accompany the song. Expect him to perform this track on his upcoming '22' UK tour.
Mali Music Feat. Jhene Aiko - 'Contradiction'
US singer-songwriter Mali Music has collaborated with Jhene Aiko on a new laid-back R&B single about failed relationships. This is the perfect song to soundtrack a break-up.
Madeintyo Feat. Travis Scott - 'Uber Everywhere' (Remix)
Travis Scott is the latest rapper to remix Madeintyo's underground Hip Hop hit 'Uber Everywhere'. This is a vibe!
Iggy Azalea - 'Team'
Following her highly-publicised feud with Azealia Banks, Iggy previewed her upcoming pop single 'Team'. Earlier this year, the rapper criticised her label for not supporting her career however things appear to be back on track.