The 5 Biggest New Songs To Drop This Week (11th November 2016)
11 November 2016, 13:26 | Updated: 29 March 2017, 11:43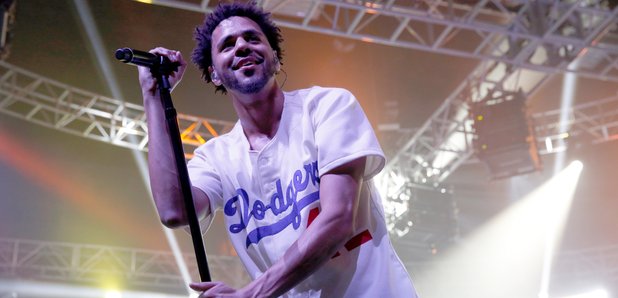 Featuring new music from J. Cole, Childish Gambino, Big Sean and more.
J. Cole was a surprise addition to this week's new music releases with his appearance on Spillage Village's new single 'Can't Call It'.
The elusive rapper delivered a powerful chorus on the track, which also features Bas, Earthgang and J.I.D.
Childish Gambino also released his comeback single 'Me And Your Mama', while there has also been new music from Fat Joe & Remy Ma, Big Sean and Rick Ross – who dropped a slick remix of Solange's 'Cranes In The Sky'.
Check out the five biggest songs to drop this week below:
Spillage Village Feat. J. Cole, Bas & J.I.D. – 'Can't Call It'
Fresh from his appearance on DJ Khaled's album, J. Cole has unveiled the full 6-minute version of his song 'Jermaine's Interlude'. This track will appear on Spillage Village's upcoming album 'Bears Like This Too Much'.

Childish Gambino – 'Me And Your Mama'
Following a lengthy hiatus to pursue his acting career, Donald Glover is ready to release his new album 'Awaken My Love'. The rapper gave fans a taste of what to expect with moody single 'Me And Your Mama'.
Solange Feat. Rick Ross – 'Cranes In The Sky' (Remix)
After Solange's epic SNL appearance this week, Rick Ross released a very slick remix of her hit single 'Cranes In The Sky'. Rozay is the latest rapper to add their own flavour to the 'A Seat At The Table' track.

MadeInTYO Feat. Big Sean – 'Skateboard P' (Remix)
While putting the finishing touches on his new fourth album, Big Sean jumped on the official remix of MadeInTYO's new single 'Skateboard P'.

Fat Joe & Remy Ma Feat. Ty Dolla Sign – 'Money Showers'
Ahead of their new album 'Plato O Plamo', Fat Joe and Remy Ma have released their brand new single 'Money Showers' alongside Ty Dolla Sign. The rap duo have opted for a soulful track, instead of the club bangers they have released previously.