18 New Songs, Albums And Remixes To Love In October 2016
30 September 2016, 17:57 | Updated: 29 March 2017, 11:43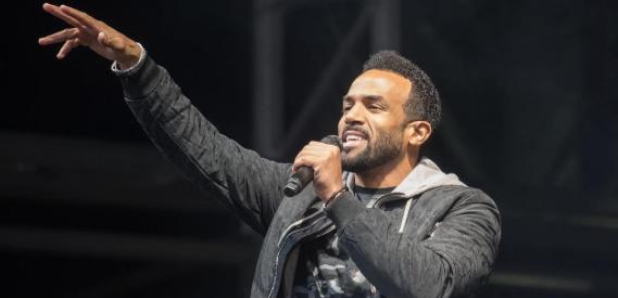 Listen to the latest new music from Craig David, Chris Brown, The Weeknd and more of your favourite artists.
October is looking like a pretty exciting month.
Your favourite UK artists are on top form as usual, including the long-awaited release of national treasure Craig David's new album.
Over in the States, Chris Brown and The Weeknd have also got some new music to brighten up your Autumn.
Check out these 18 new songs that you need to listen to. Right now.
(Warning: Some of the songs below contain strong language that some people may find offensive.)
Craig David - 'Following My Intuition'
It's the comeback we've all be waiting for! Craig David has finally released his huge new album 'Following My Intuition' and it's filled with R&B, Garage, Pop and more.
The Weeknd Feat. Daft Punk - 'Starboy'
Abel has teamed up with dynamic duo Daft Punk for his newest single, and it's already a firm favourite in our Autumn playlist.
JoJo Feat. Remy Ma - 'FAB.'
Another comeback kid, JoJo is releasing her first album in a decade on 14th October. Expect soulful, R&B vocals and emotional lyrics from the singer's record 'Mad Love'. She's released three promotional singles so far, the most recent being 'FAB.' featuring Remy Ma.
Chris Brown ft. Bryson Tiller - 'Keep You In Mind'
Breezy has teamed up with 'Exchange' singer Bryson Tiller for this slow, sexy jam.
Skylar Grey - 'Natural Causes'
The American singer-songwriter has a whole host of songwriting credentials under her belt - namely Eminem and Rihanna's 'Love The Way You Lie'. Now, she's take the reigns again and released her sophomore album, which is equally well-written.
Solange - 'A Seat At The Table'
Her first release in 12 years, Solange's new album features a whole host of artists including Lil Wayne, Kelly Rowland and The Dream.
Zedd - 'Ignite (2016 League of Legends World Championship)'
Grammy Award winning producer Zedd has been enlisted to create the music for the new League of Legends soundtrack. He joins the likes of Imagine Dragons and World's Collide with his new single 'Ignite'.
The Game - '1992'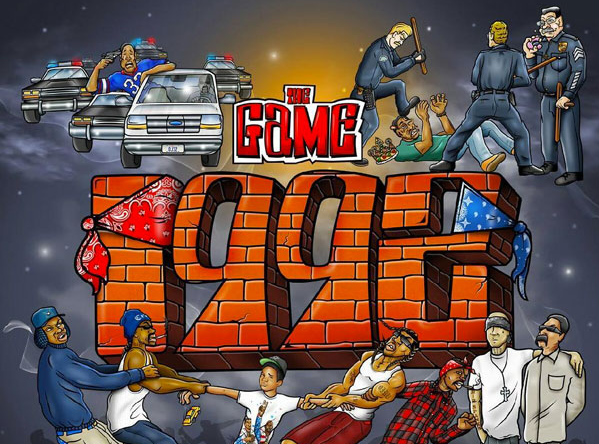 You won't have to wait long to hear The Game's new album. After a long-awaited release, the record drops on 14th October.
Mac Miller ft. Ariana Grande - 'My Favourite Part'
Music's newest power couple have already blessed us with a collaboration, in the form of Mac's new single 'My Favourite Part'. The single comes from Miller's latest album, 'The Divine Feminine' - perhaps inspired by his new lady.
Gucci Mane - 'All My Children'
Gucci Mane is officially back! His new album 'Woptober' is out on 17th October and features collaborations with Travis Scott and Rick Ross to name a few. Here's his new release, 'All My Children'.
French Montana - 'MC4'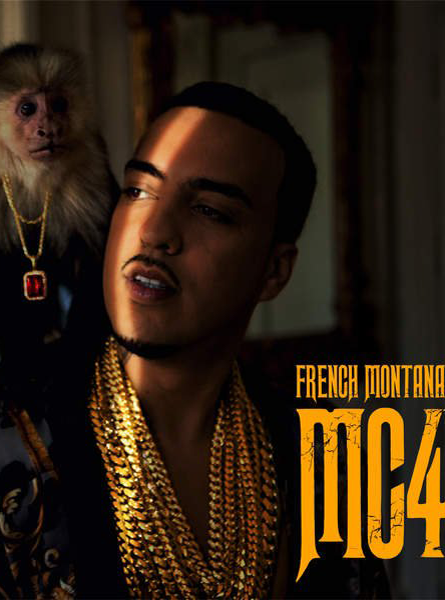 After an unofficial release and leak earlier in the year, French Montana's fourth instalment in the Mac 'n' Cheese series drops on 14th October.
Note: it features a HUGE list of features, including Kanye West, Drake, Miguel, Rick Ross, Nas and Kodak Black.
Young M.A. Feat. Tink - 'Ooouuu' (Remix)
Putting her own spin on Young M.A's infamous track, Tink uses clever lyrics in this smooth freestyle.
DJ Drama Feat.
Chris Brown, Fabolous, Trey Songz, Jhene Aiko & Tory Lanez - 'Wishin'
DJ Drama
released an allstar remix of his recent single 'Wishin' featuring some of the biggest names in R&B.
GTA Feat. Tinashe - 'All Caught Up'
Ahead of her long-awaited new album 'Joyride', Tinashe collaborated with duo GTA on an EDM anthem.
Mura Masa Feat. ASAP Rocky - 'Lovesick' (Remix)
ASAP Rocky jumped on a remix of Mura Musa's super smooth EDM single 'Lovesick'.
The Weeknd - 'False Alarm'
The Weeknd followed up his comeback single 'Starboy' with a genre-bending new track called 'False Alarm'.

DJ Mustard - 'Cold Summer'
DJ Mustard surprised fans with the release of his second album 'Cold Summer'. The West Coast producer has linked up with
Nicki Minaj, Rick Ross, John Legend, Young Thug, Quavo, Jeremih, and more.
Young M.A. Feat. 50 Cent - 'Ooouuu' (Remix)
50 Cent is the latest rapper to take on Young M.A.'s viral hit!