18 New Songs, Albums And Remixes To Love In November 2016
2 November 2016, 16:52 | Updated: 29 March 2017, 11:43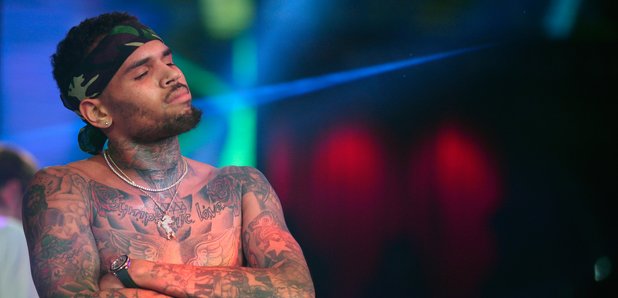 Listen to the latest new music from Drake, Chris Brown, Meek Mill and more of your favourite artists.
As we approach the end of 2016, the winter music releases are coming in thick and fast.
Firstly, November brings us the hotly-anticipated album 'Starboy' from Canadian artist The Weeknd, dropping on Friday 25th.
Meek Mill also recently hit us with his latest album 'DC4', featuring girlfriend Nicki Minaj and artists like Torey Lanez and 21 Savage.
Plus, there are plenty of new singles and fresh remixes to keep us occupied.
Check out these 18 new hits that you need on your radar.
(Warning: Some of the songs below contain strong language that some people may find offensive.)
Drake Feat. Dave - 'Wanna Know' (Remix)
Drake's remix of 'Wanna Know' fully placed British grime artist Dave on the map, after featuring the track taken from Drizzy's upcoming musical project 'More Life' due to land in December.
Big Sean - 'No More Interviews'
The American rapper spills all the details on his ex Naya Rivera, his relationship with G.O.O.D. Music, and his feud with Kid Cudi.
The Weeknd - 'Starboy' (Album)
It's the album we've all been waiting for, and it's officially landing on Friday 25th November! Until then, why not listen to The Weeknd's first couple of releases from the upcoming record 'Starboy' to get your Abel fix.
Common - 'Pyramids'
Common has just dropped this huge new track 'Pyramids', which features on his new album 'Black America Again'. The record is set to arrive at the start of this month.
Ray BLK - 'Durt' (Album)
Rising star Ray BLK has just dropped her new mini-album, featuring huge tracks and collaborations with Stormzy, Wretch 32 and SG Lewis.
A$AP Mob - 'Cosy Tapes: Vol. 1 Friends' (Mixtape)
The mob are back with this killer album, featuring the likes of A$AP Rocky, A$AP Ferg, Wiz Khalifa, Tyler The Creator, Juicy J and more.
Alicia Keys - 'Holy War'
The R&B queen just dropped this inspirational and stripped-back track, which is set to feature on her new album 'Here', releasing on 4th November.
Bryson Tiller - 'Let Me Explain'
With a second album currently in the works, Bryson Tiller has teased us with what's to come in the form of new slow jam 'Let Me Explain'.
Jeezy - 'Trap Or Die 3' (Album)
The Grammy-nominated gruff-voiced rapper returns with this jam-packed album, with features from the likes of Chris Brown, Lil Wayne and French Montana.
Skepta - 'No Security (Halloween Sound)'
Mercury Prize winner Skepta dropped this banger just in time for November's playlist -it's hard-hitting, bass-driven, and everything we love about UK Grime.
Montana of 300 - 'OOOUUU' (Remix)
Although he's not the first to approach Young M.A's smash hit, Montana of 300 has absolutely killed his version in this fresh new remix.
Drake - 'Two Birds, One Stone'
Drizzy recently came under fire after this track's release for his thinly-veiled disses at Pusha T and Kid Cudi, the latter of whom is currently fighting depression in rehab.
Martin Garrix - 'Seven'
Another mini-album to add to the list, super-producer Martin Garrix has hit us with another string of hits after his success with Bebe Rexha on 'In The Name Of Love'.
Big Sean - 'Bounce Back'
His second appearance on our chart, Big Sean dropped not one, but two fresh new tracks at the beginning of the month. This catchy, hook-driven banger is massive.
Chris Brown, OHB and Section Boyz - 'Attack The Block' (Mixtape)
Breezy has teamed up with previous collaborators Section Boyz, as well as roping in his OBH crew, for this epic mixtape - features include French Montana, TJ Luva Boy and Young Lo. This Ray J track is already a fan favourite.
Meek Mill - 'DC4' (Mixtape)
The rapper's latest release is already becoming a huge chart climber. The record also involves appearances from girlfriend Nicki Minaj, 21 Savage, Lil Uzi Vert, Tory Lanez and Young Thug.
2 Chainz Feat. Future - 'Doors Open'
Taken from his new mini-album 'Hibachi For Lunch', 2 Chainz has teamed up with fellow rapper Future for this banger.
Tory Lanez - 'Look No Further'
Tory just dropped this track on his Soundcloud and it's already going off in the hip-hop world. Produced by Play Picasso and E.C. Fresco, 'Look No Further' is everything we love about Lanez.