The Best R&B Songs Of 2016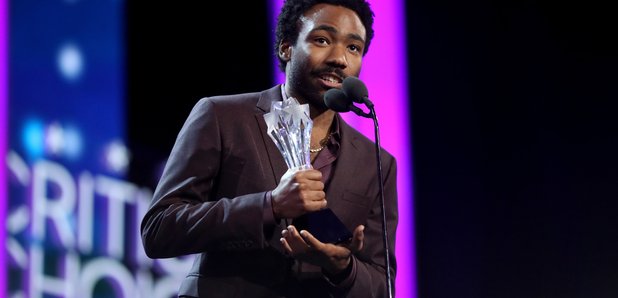 Get ready for the ultimate R&B playlist, filled with epic new music from Rihanna, Drake, Chris Brown and more.
The kings and queens of R&B anthems have been working hard in 2016 to deliver some sweet new music.
This year there's been some huge new songs from Rihanna, who of course dropped her highly anticipated 'ANTI' album, featuring lead single 'Work,' assisted by Drake.
But that's not all, Chris Brown, Jhené Aiko and Anderson .Paak have dropped some must-listens.
Below we round up the biggest R&B songs of 2016.
Childish Gambino - 'Redbone'
Following a lengthy musical hiatus, Donald Glover announced his return with his soulful single 'Redbone'. This is so smooth!

Bryson Tiller - 'Let Me Explain'
Whilst we're all waiting for his hotly anticipated sophomore album, Bryson has treated us with this dreamy R&B track.
Tory Lanez - 'Bodmon Song'
Tory Lanez creatively made a new song over a reversed version of his Drake 'Controlla' remix.
Solange Feat. Common - 'Cranes In The Sky' (Remix)
Common was so inspired by Solange's 'A Seat At The Table' track, he decided to drop his own unofficial remix.

Alicia Keys Feat. ASAP Rocky - 'Blended Family'
Alicia Keys dropped a deeply personal song about her family, taken from her album 'HERE'.

Tinashe - 'Company'
The pint-sized diva is releasing her sophomore at the end of this year. Until then, she's teased us with slow jam 'Company' to keep us satisfied - and it's mega.
Chris Brown - 'What Would You Do?'
Following his gun charge controversy, Chris Brown delivered an upbeat banger addressing his situation.

Frank Ocean - 'Nikes'
Frank Ocean finally delivered his long-awaited second album 'Blond', featuring standout single 'Nikes'.

Kehlani - 'Gangsta'
Kehlani released a dark, introspective single to accompany superhero movie 'Suicide Squad'.

Tory Lanez - 'LUV'
Taken from his impressive debut album 'I Told You', Tory Lanez dropped a Reggae-themed single featuring a sample from Tanto Metro and Devonte's 1997 track 'Everyone Falls In Love'.

Snakehips Feat. Zayn - 'Cruel'
Mysterious UK production duo Snakehips linked up with former One Direction singer Zayn for a smooth R&B song.

Kent Jones - 'Don't Mind'
DJ Khaled's latest signing exploded onto the scene with a huge single.

Beyonce - 'Sorry'
Beyonce is rumoured to have taken shots at her husband Jay Z on her hit single from 'Formation'. Who is Becky With The Good Hair?!

Tory Lanez - 'Controlla' (Remix)
Despite his reported feud with fellow Canadian Drake, Toronto rapper Tory Lanez dropped a huge remix of Drizzy's 'Controlla'. Is it better than the original?


PARTYNEXTDOOR - 'Not Nice'
OVO singer PARTYNEXTDOOR led his long-awaited album 'P3' with a silky smooth single featuring a reggae dancehall twist.

Usher - 'Crash'
Usher returned with a smooth new single taken from his first album in four years 'Flawed'.

Mike Will Made-It Feat. Rihanna - 'Nothing Is Promised'
Rihanna followed up her ANTI album with a huge trap anthem alongside 'Pour It Up' collaborator Mike Will Made-It.

PARTYNEXTDOOR - 'Come And See Me'
In the midst of his controversy with his rumoured girlfriend Kehlani, the Canadian singer dropped a super smooth R&B hit.


Chris Brown Feat. Miguel, Trey Songz & August Alsina - 'Back To Sleep'
Chris Brown linked up with some of the biggest names in R&B to deliver a huge remix to his 'Royalty' single.


Rihanna Feat. Drake - 'Work'
You might struggle to understand exactly what the lyrics are, but one thing's for sure, once you hear Rihanna and Drake's latest collaboration 'Work', you won't be able to get it out of your head.


Zendaya Feat. Chris Brown - 'Something New'
Zendaya teams up with two RnB masters, Chris Brown and TLC (the song samples the group's 1994 hit 'Creep') to create an RnB anthem.


Jhené Aiko - 'B's & H's'
It's been two years since Jhené Aiko dropped her debut album 'Souled Out', finally the vibey songstress is back doing what she does best on' Bitches and Hoes.'


Tinashe Feat. Juicy J - 'Energy'
There's no denying that Tinashe caught everyone's attention with hit song '2 On,' so it made sense to team up with the song's producer Mike Will Made It again on new Juicy J-assisted 'Energy.'


Future Feat. The Weeknd - 'Low Life'
Ok, so technically it was released right as the end of 2015. But we're sure you're going to be enjoying this for all of 2016, so just hit play.


Anderson .Paak Feat. ScHoolboy Q - 'Am I Wrong?'
Anderson .Paak's entire 'Malibu' album is a must-listen. Get started with this epic ScHoolboy Q collaboration.


Rihanna - 'Kiss It Better'
A stand-out track from Rihanna's 'ANTI' album, this is one to hit repeat on.


Drake Feat. Kyla and Wiz Kid - 'One Dance'
Drizzy scored his first UK number one with his Kyla-sampled UK Funky House track 'One Dance.' This is going to be a summer banger.


Beyoncé - 'Formation'
There's plenty of track's off Bey's new 'Lemonade' album that could make the cut, but for now we'll leave you with her incredible lead single from 'Formation.'