The Best Remixes Of 2016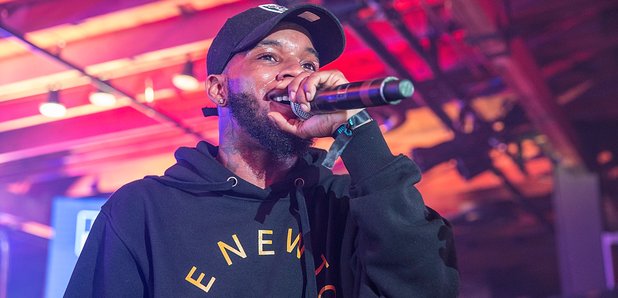 We've rounded up your one-stop playlist of the biggest remixes to drop in 2016, so if you're looking for some new music to take you through to the summer, look no further.
2016 has been an impressive year for remixes, with top DJs, producers and artists around the world adding their own touches to hit songs.
There have been big reworks across all urban genres – ranging from songs by Tory Lanez and Chris Brown to Black Coffee and 99 Souls.
Hit play on the freshest remixes to drop in 2016 from the worlds of Hip Hop, R&B, EDM and House.
Rae Sremmurd Feat. Nicki Minaj - 'Black Barbies'
Nicki Minaj added her own touch to Rae Sremmurd's viral single 'Black Beatles'.

Bob Marley - 'Is This Love' (LVNDSCAPE & Bolier Remix)
The ultimate summer anthem, this remix by LVNDSCAPE has got us hitting repeat non-stop.
Drake - 'Controlla' (Tory Lanez Remix)
Despite his long-running feud with fellow Canadian Drake, singer Tory Lanez dropped a huge remix of his reggae-themed 'Views' track.

Drake & Rihanna - 'Too Good' (Lured & NGO Remix) (Conor Maynard & Sarah Close Cover)
Lured and NGO teamed up to produce an amazing rework of Drake and Rihanna's hit single. What a remix!

Calvin Harris & Rihanna - 'This Is What You Came For' (Kiso Remix) (Jillea Cover)
Chicago producer Kiso unleashed a melodic house remix of Rihanna and Calvin Harris' hit single.

Alicia Keys - 'In Common' (Black Coffee Remix)
Black Coffee added a South African twist to Alicia Keys' summer anthem. Those drums!
Stormzy x Desiigner - 'Know Me From' (Stööki Remix)

Stööki fused two of the biggest urban anthems of the past 18 months into a huge remix!

Bryson Tiller - 'Rambo' (The Weeknd Remix)
Bryson Tiller shocked R&B fans by dropping a huge remix of his Trapsoul single 'Rambo' alongside his good friend The Weeknd.

Kanye West - 'Real Friends' (Erykah Badu Remix)
2016 got off to a good start when Erykah Badu put her own spin on Kanye West's 'Real Friends'. Titled 'Trill Friends', the track hears Badu keep Yeezy's original beat and put her own spin on the story.


Bryson Tiller - 'Don't (WSTRN Remix)'
They're two of R&B's most promising acts for 2016, so it was only right that they hooked up to put their vocals on one track.

Zara Larsson Feat. Tinie Tempah - 'Lush Life (Dancehall Remix)'
Tinie Tempah teamed up with Swedish singer-songwriter Zara Larsson for this upbeat summer-ready song - and the dancehall remix is even bigger.

Chris Brown Feat. Usher and Zayn - 'F*ck You Back To Sleep'
The biggest male names in R&B Chris Brown, Usher and Zayn Malik have jumped on Chris single 'Back To Sleep' from his album 'Royalty.' The remix 'F*ck You Back To Sleep' is the hottest and steamiest track of 2016 so far.

Snakehips Feat. Tinashe and Chance The Rapper - 'All My Friends' (99 Souls Remix)
99 Souls, the band that brought you 2015's huge Brandy and Destiny's Child mash-up 'That Girl Is Mine', put their own spin on one of the biggest R&B tracks of the year so far.

WSTRN - 'In2' (Kehlani Remix)
Rising star Kehlani lends her vocals to another up-and-coming group for a very smooth sound.

Riton - 'Rinse & Repeat (Preditah Remix)'
Riton's new single is such a banger that there is more than one noteworthy remix. Check out special reworkings by Alex Metric and Danny Howard.

Flume Feat Kai - 'Never Be Like You' (Disclosure Remix)
Two and half years ago Flume remixed 'You & Me' for Disclosure. This year the favour was returned when the Lawrence brothers put their own spin on Flume's single 'Never Be Like You'.

50 Cent Feat. Chris Brown - 'I'm The Man' (Remix)
Breezy added a huge guest verse to the remix of 50 Cent's 'I'm The Man'. 50 was so impressed, he described Chris Brown as "our generations Michael Jackson".

Yo Gotti Feat. Nicki Minaj - 'Down In The DM' (Remix)
Nicki Minaj has a huge reputation for features after famously slaying her verse on Kanye West's 'Monster'. And she doesn't disappoint on Yo Gotti's club banger.