The Best Grime & UK Hip Hop Songs Of 2016 So Far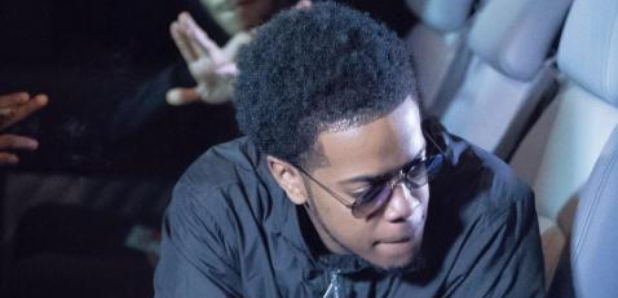 Bringing you the biggest Grime and UK Hip Hop music of the year so far from the best homegrown UK talent, including Skepta, Stormzy, Section Boyz and more.
We're celebrating the biggest homegrown talent by rounding up the best Grime and UK Hip Hop songs to drop from British artists in 2016.
Below, check out new music from the likes of Skepta, Stormzy, Section Boyz, Kano, and more.
Keep checking back as we'll be updating the page with the hottest new tracks as they come in.
(Warning: Some of these tracks contain strong language that some people may find offensive.)
Dave - 'Wanna Know'
South London rapper Santan Dave dropped a melodic banger that even caught the eye of Drake, who quickly jumped on the remix!

Section Boyz Feat. Skepta - 'Worst'
Two of the biggest names in UK Hip Hop and Grime linked up on a huge collaboration.

MoStack Feat. Krept & Konan & J Hus - 'Liar Liar' (Remix)
Krept & Konan and J Hus added their own touch to MoStack's underground banger. This is huge!
Kano - 'Endz'
Kano got introspective on one of the standouts from his Mercury Prize-Nominated album Made In The Manor'.

Wretch 32 - 'Antwi'
Taken from Wretch 32's album 'Growing Over Life', the Tottenham-born MC shows off his lyrical skills.

Giggs - 'Lock Doh'
Giggs dropped a video for his huge underground single 'Lock Doh'.

Stormzy - 'Brotherhood'
Not content with his acting debut in UK movie Brotherhood, Stormzy also provided a huge song for the official soundtrack.
Krept & Konan - 'Dunya'
Krept and Konan dropped a big Hip Hop single to accompany UK movie Brotherhood.

Chip - 'New Day'
Chip linked up with legendary Grime producer Maniac for a huge track from the Brotherhood movie soundtrack.

Stormzy - 'Birthday Girl'
Stormzy put all boyfriends around the world to shame by dedicating a special smooth song to his girlfriend on her birthday.

Giggs - 'Whippin Excursion'
Taken from his impressive album 'Landlord', Giggs dropped a huge trap banger to feed the streets.

Section Boyz - 'Nosey Neighbours'
Following a hectic Summer of performing at festivals, Section Boyz dropped some fresh music directly aimed at the "nosey neighbours".

Ice Kid & Chip - 'Where's Ice Kid At'
Following Ice Kid's surprise appearance at Red Bull Culture Clash 2016, he linked up with former collaborator Chip for a huge return to the Grime scene.

Abra Cadabra Feat. Krept & Konan - 'Robbery' (Remix)
Krept and Konan dropped huge verses over a remix of Abra Cadabra's underground track 'Robbery'.

Sneakbo Feat. Nyla - 'Too Cool (Right Here)'
Sneakbo linked up with Jamaican artist Nyla for a sun-soaked rework of Sean Paul's hit 'Deport Them'.

Chip - 'Can't Run Out Of Bars'
Following his long running feuds with Tinie Tempah and Manchester MC Bugzy Malone, Chip returned to his best with a big track featuring an even bigger hook.

Skepta - 'Man (Gang)'
Prior to dropping his highly-anticipated album 'Konnichiwa', Skepta unleashed a Grime banger!

Stormzy - 'Scary'
Ahead of his debut album, Stormzy dropped a huge Grime anthem with dramatic visuals.

Ghetts Feat. Mega, Frisco, Devlin & Chip - 'You Dun Know Already' (Remix)
Ghetts recruited some of the biggest names in the Grime scene for the ultimate remix to his underground anthem.

Kano Feat. Giggs - '3 Wheel Ups'
One of the standout tracks from Kano's huge comeback album 'Made In The Manor'. Kano and Giggs go in!

J Hus - 'Friendly'
J Hus followed-up the success of 'Lean & Bop' with an infectious afrobeats-inspired song called 'Friendly'.

Section Boyz - 'Oi'
Section Boyz linked up with lifestyle brand 'Trapstar' to recreate Lethal Bizzle and More Fire Crew's Grime classic 'Oi'.

Bonkaz Feat. Stormzy - 'And Dat'
Rising Grime MC Bonkaz teamed up with Stormzy for a huge nostalgic Grime anthem.

Ghetts - 'One Take'
Grime legend Ghetts kicked the year off with a high energy single alongside long-time collaborator Rude Kid. This kicked off a range of big remixes.

Konan - 'Last Night In LA'
Konan showed off his lyrical ability with a huge freestyle!

67 Feat. Giggs - 'Let's Lurk'
Rising UK Hip Hop collective 67 teamed up with Giggs for an underground hit.