Yung Miami Shooting: Pregnant City Girls Rapper Finally Breaks Silence
7 August 2019, 12:50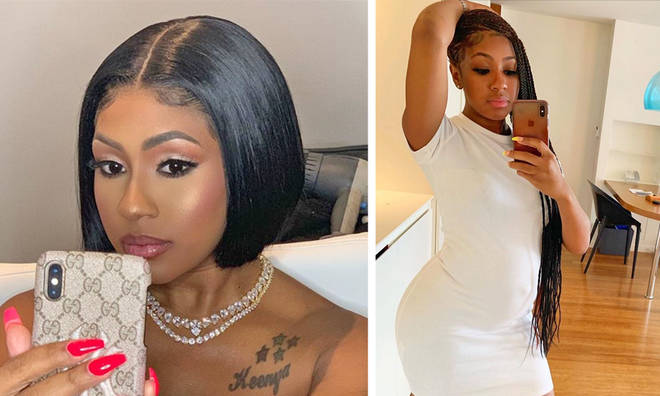 Pregnant City Girls rapper Yung Miami was caught up in a shooting incident outside a music studio recently and now she's spoken out for the first time.
After news spread that City Girls rapper Yung Miami had reportedly been involved in a shooting outside a music studio, people shared their concerns for the pregnant 'Act Up' rapper and her unborn child.
Videos quickly circulated appearing to show Yung Miami at the scene explaining what had happened to police and now she's spoken out about the shooting for the first time.
Writing to her followers on Instagram about the shooting, Yung Miami said, "Thank you, everyone for your expression of sympathy, prayers & condolences. Me and baby summer is perfectly fine."
In the caption to her post, the rapper wrote, "Thank you to everyone that reached out to me! I'm OKAY LOVE YALL".
Police are yet to release any details about the shooting, but videos from the scene show it must've been a seriously frightening ordeal for the pregnant rapper.
When she was filmed speaking to the police in the aftermath of the alleged shooting, Yung Miami could be heard saying, "They had their lights off so I never saw them. I don't know where they came from. It cam from behind me, the shots came from behind me."
We're glad that Yung Miami and her child are ok following this scary incident.
> Download Our Free App For All The Latest Music News