Yung Miami Pregnant: City Girls Rapper Sparks Hilarious Fan Reactions With Baby News
12 June 2019, 15:22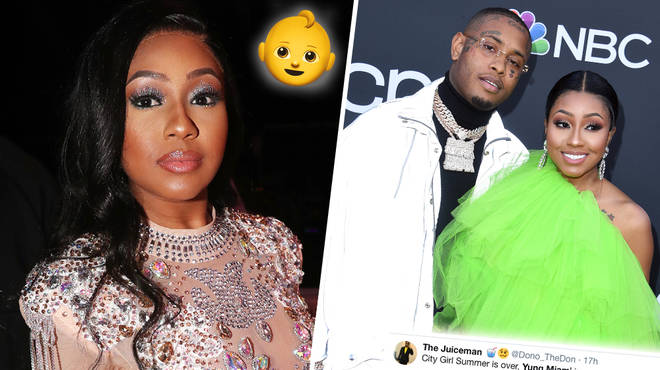 City Girls rapper Yung Miami has taken to Instagram to announcer her pregnancy. The rappers fans have hilariously reacted to the star being pregnant with funny tweets.
City Girls member Yung Miami shocked her fans when she announced her pregnancy on Instagram yesterday (Jun 11).
Yung Miami, who is formally known as Caresha Brownlee, announced that she is expecting another baby. The rapper already has one child, but is adding another bundle of joy to her family.
The news first came when a clip of the City Girls documentary was revealed on Instagram. In the clip, Miami says "I'm pregnant" during a phone conversation with her producer boyfriend, Southside.
The star announced her pregnancy on her Instagram account yesterday. Miami posted a nude photo, where she's covered by a see through robe, to show off her baby bump.
Many fans were supportive of the City Girls rapper and congratulated her on her pregnancy. Although Yung Miami's fans were happy for her, they couldn't help but feel like their summer will not be the same without her.
See Twitter reactions below.