YNW Melly's Brother Surprises Fans With 'Murder On My Mind' Performance - WATCH
15 May 2019, 15:03 | Updated: 16 May 2019, 14:14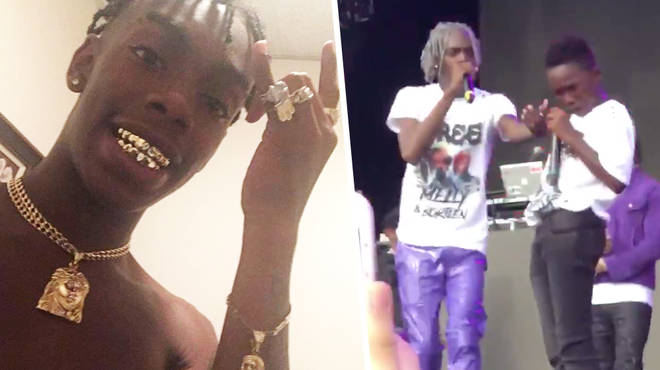 YNW Melly's little brother took to the stage at Rolling Loud Festival to perform the rapper's hit "Murder On My Mind" and blew the fans away...
Yung Bans surprised fans during his Rolling Loud performance with a special little guest. The Atlanta-based rapper brought out YNW Melly's little brother who performed Melly's hit single "Murder on My Mind".
Melly's little brother bravely went on stage and represented his brother well, by rapping the lyrics to the song. The crowd was absolutely stunned and in awe of the "little version of Melly".
While Melly's little brother began rapping "Murder on My Mind", the crowds scream intensified.
Melly's brother rapped the lyrics ""He grabbed me by my hands and said he was afraid to die/I told him it's too late, my friend, it's time to say goodbye/And he died inside my arms, blood all on my shirt".
Fans were totally taken aback and were really surprised at Melly's brother rapping his song. He definitely stole the show as he performed alongside Yung Bans.
Many videos have emerged from the performance from fan accounts of YNW Melly.
Recently, YNW Melly's jail photos went viral online. It was the first time fans had seen YNW Kelly since he has been locked up. The Floridian rapper can be seen making a piggy nose at the camera.
Melly is currently facing potential death penalty on charges of double murder stemming from the deaths of his associates YNW Juvy and YNW Sakchaser.
The state of Florida announced that they would seek the death penalty in the case because they believe they can prove beyond a reasonable doubt that Melly killed his friends for "financial gain."