YNW Melly not killed in jail, rapper's mother confirms
11 December 2019, 12:02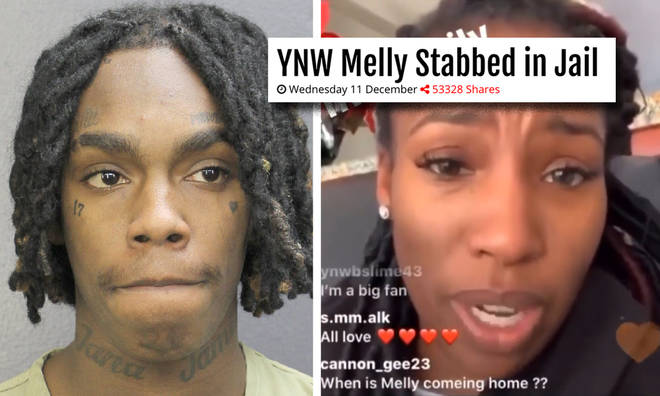 Reports had suggested that YNW Melly had been stabbed to death in jail.
YNW Melly is currently in jail awaiting trial for the murder of his two friends after police claim he shot and killed Christopher Thomas Jr. (a.k.a. YNW Juvy) and Anthony Williams Henry (a.k.a. YNW Sakchaser) back in October 2018.
Recently however, reports surfaced on social media which claimed that YNW Melly had been stabbed to death in jail, leaving fans concerned and asking for confirmation on the situation.
One fake report claimed that YNW Melly was ' in critical condition this morning after a stabbing over a gang related incident. Melly encountered two gang members in the Jail who preceded to stab him multiple times'.
In an attempt to clear up the stories and reveal that it was all fake news, YNW Melly's mother Jamie King took to Instagram live to assure fans that everything was ok.
Speaking in a live video on her account, YNW Melly's mother said, "Melly is fine, I just talked to him this morning. He has not been injured whatsoever. He's fine. He's in great spirits and he'll be home soon."
The news comes days after YNW Melly's mother hinted that the 'Murder On My Mind' rapper may be home in 2020. Writing on her Instagram account she said, The wait is almost over #Freedaguys No weapon formed against you shall prosper #HeavenSent #Myheartbeats #2020takeover'
> Download Our Free App For All The Latest Music News!