YG Responds After Discovering Tekashi 6ix9ine May Face Years In Prison
10 August 2018, 15:55 | Updated: 10 August 2018, 15:57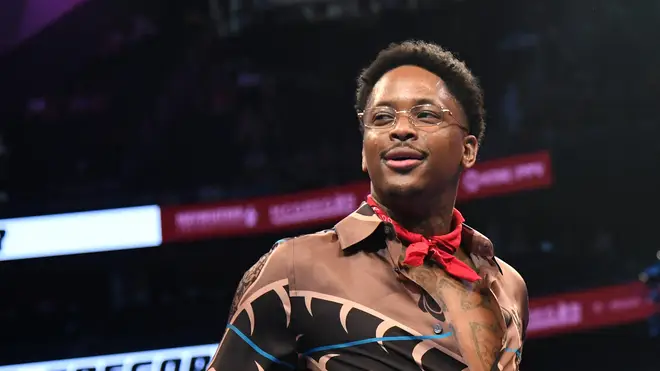 YG had a brutal message for 6ix9ine...
YG has responded after discovering that Tekashi 6ix9ine may face years in prison over his long-running charge of using a child in sexual performance.
The Compton rapper, who responded to 6ix9ine's persistent trolling yesterday, had a strong message for Tekashi via his Instagram Stories.
"Lil nasty ass muhf*cka. Now go to jail and get yo d*ck sucked. Pedophile ass child molester."
See the strongly worded post below: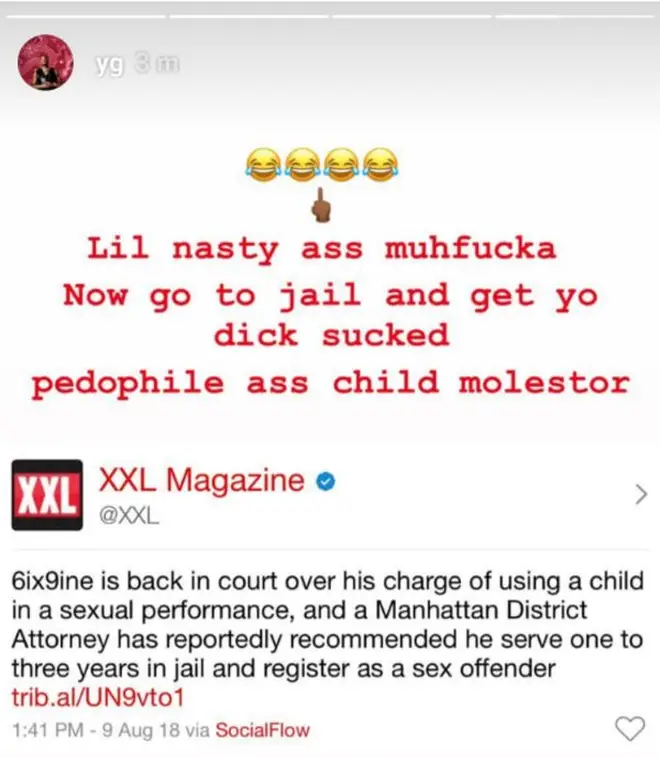 Tekashi 6ix9ine is currently facing 1 to 3 years in prison after violating his plea deal over the case.
The Manhattan DA recommended the punishment and also suggested that he be registered as a sex offender however Tekashi 6ix9ine's future will be decided during a sentencing court hearing in October.
His court case stems back to 2015 where the rapper pled guilty to one count of Use of a Child in a Sexual Performance.
The judge deferred his sentence for 2 years, agreeing to grant him probation if he complied with certain conditions, including completing community service, getting mental health treatment, staying out of trouble and writing an apology letter to the victim and her family.
However the rapper has been arrested twice and faced numerous feuds with lots of rappers in the music industry.
Prior to the court hearing he told TMZ that he was "scared as f*ck" for his career.