YG Tattoos Virgin Mary On His Head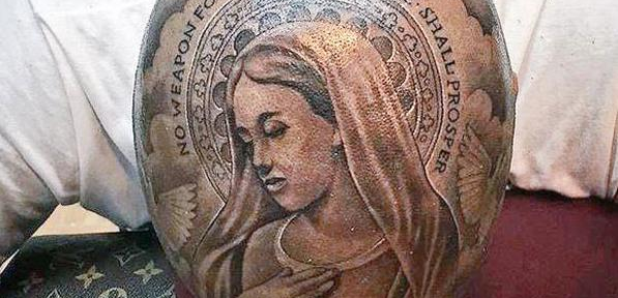 YG gets some new ink.
YG has joined the growing number of rappers getting tattoos on their head, by getting the Virgin Mary inked on his scalp.
The new tat also includes a passage from the Bible: "No weapon formed against me shall prosper."
He follows in the footsteps of Chris Brown, who recently got Venus De Milo inked on the back of his head.
YG is currently working on the follow-up to his successful debut album 'My Krazy Life', with a new LP called 'Still Krazy'.
The LA rapper has also recently launched his own record label 4HUNNID and introduced his first artist, a female R&B singer-songwriter called Tanea.