YG Links Up With Drake On New Single 'Why You Always Hatin?'
23 May 2016, 12:12 | Updated: 23 May 2016, 13:24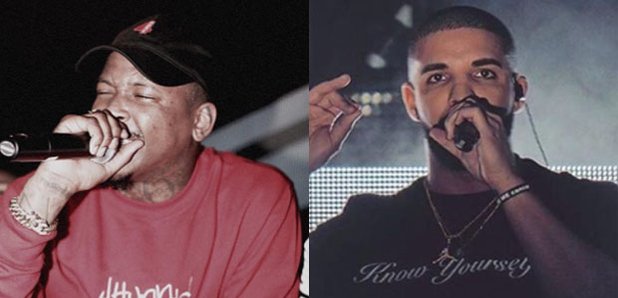 YG and Drizzy team up for a summer banger.
YG has reunited with Drake on his new West Coast anthem 'Why You Always Hatin?'
The pair, who also linked up on 2014's 'Who Do You Love?', have returned for a bass-heavy follow-up.
YG has some strong words for his haters, while Drizzy adds his own slick rhymes.
"I'm a star like Moesha's ni**a / Runnin' up the numbers like Ayesha's ni**a," he raps.
Listen below:
'Why You Always Hatin?' will be the first single from YG's upcoming album 'Still Krazy', which is set to drop sometime in June.
Meanwhile, Drake has been in the headlines after he was beaten by his arch-rival Meek Mill in the Top Rap Album category at the Billboard Music Awards.