XXXTentacion's New Album Leaks Online Revealing Unreleased Kanye West Song
6 December 2018, 16:13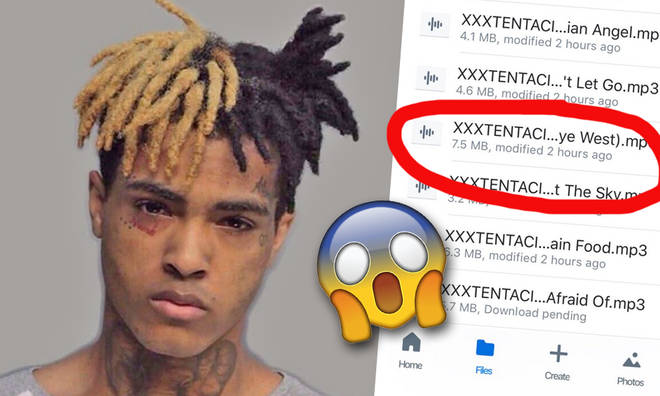 XXXTentaction's rumoured posthumous new album has leaked online and a brand new Kanye West collab has got fans talking.
After Tekashi 6ix9ine's album 'Dummy Boy' was leaked ahead of its official release date recently, a similar story has happened to late rapper XXXTentacion whose posthumous album 'Skins' has now leaked on social media.
> XXXTentacion made it onto our '20 Best Albums of 2018' list
But whilst fans have been sharing the ten track release online, it's the single feature by Kanye West which has sparked the biggest talking point and it's all to do with his lyrics.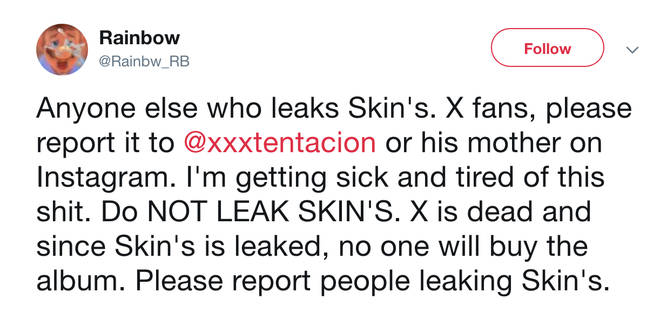 Appearing on the song 'One Minute', Kanye raps the lyrics, "So much hate at the top, it's a lonely place / When you find out the opps ain't the only snakes / And your spouse only know what you don't erase / The world only know you by your worst mistakes"
He goes on to say, "So spaz on they ass, that's the only way / Smash on the gas down, Stoney, ayy / Crash and come back with a swollen face / And when I'm on my way, X hold the gate / Now your name is tainted, by the claims they paintin' / The defendant is guilty, no one blames the plaintiff".
Not leaving things there, Kanye finishes his verse by referencing his wife Kim Kardashian and their children saying, "Gotta say it in Layman's terms, while you wait on arraignments / Cause if the jury say you did it, the payment is heinous / Give me one minute, my lady just fainted / My babies is crying, you understand what I'm sayin'?"
XXXTentacion was charged with battery, false imprisonment and first-degree witness tampering in an incident involving his pregnant girlfriend and that incident is the subject of Kanye's much-talked about verse.
The 'Skins' rapper was due to face the charges in court however he was murdered before any court case could take place and the charges have been dropped following his sudden death.
> Download Our Free App For All The Latest XXXTentacion News!