WSTRN Drop The Video For Their Remix Of Rita Ora & Sigma's 'Coming Home'
14 January 2016, 16:20 | Updated: 14 January 2016, 16:22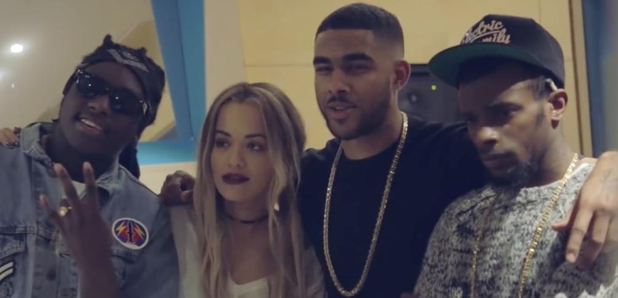 The trio take fans behind-the-scenes.
WSTRN have released the video for their remix of Rita Ora and Sigma latest single 'Coming Home'.
In the clip, the West London trio consisting of Akelle, Haile and Louis, reveal the recording process behind the remix alongside Rita and Sigma.
"You know its WSTRN/ The West's turn/ It's like every time I show love I get hurt," raps Louis Rei over the reworked beat.
Watch the official visuals below:

WSTRN, who are included in our Ones To Watch for 2016, exclusively revealed to us that their debut album is expected to be released this year. While Sigma's debut album 'Life' is out now.