WSTRN's Akelle "Sorry For Letting Down Fans" After Being Jailed For Four Years
2 August 2017, 11:55 | Updated: 2 August 2017, 12:03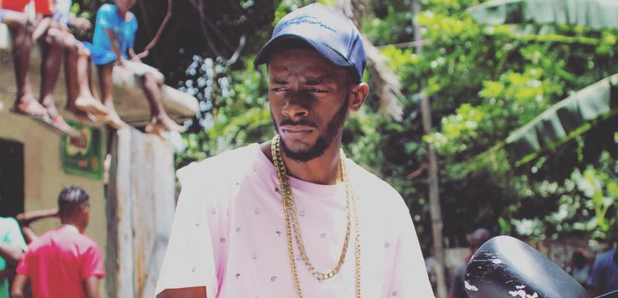 The Hip-Hop star and his brother share an eight year sentence for taking part in an attack in London last year.
Update
Akelle Charles, formerly of WSTRN, has released heartfelt message to his fans after being jailed for violent disorder.
The rapper posted a handwritten note on Instagram, apologising for the incident and urging fellow WSTRN members Haile and Louis to continue releasing music in his absence.
"I'm sorry to my family for putting you through this and I'm so sorry to [bandmates] Louis and Haile for messing up the most amazing opportunity," he wrote.
Read the full letter below:
28th July
Akelle Shemai Charles and his brother Naeem Neil Phillip-Charles have been sentenced to a total of eight years in jail.
The WSTRN member and his sibling were sentenced at Isleworth Crown Court for violent disorder after taking part in an attack in White City in January 2016.
According to the police, five men wearing motorcycle helmets kicked down the door of the London flat before attacking the occupants inside.
The two occupants, a man in his 40s and a grandmother in her 60s, were threatened by the men before a bicycle was thrown at both victims.
The reports explains that the woman was then punched in the face, resulting in a broken tooth in a crime that was likely linked to a suspected street robbery earlier that day.
Detective Constable Christopher McShane, from the Met's Trident and Area Crime Command, said in a statement: "This was a shocking ordeal for the two innocent victims, one of whom is a grandmother and who was punched in the face.
"I am pleased that both men will now have to reflect on their actions in prison."
Police have been unable to trace the other three men involved in the incident.