Woman Who Claims To Have Had An "Intimate Relationship" With Kevin Hart Speaks Out
21 September 2017, 10:32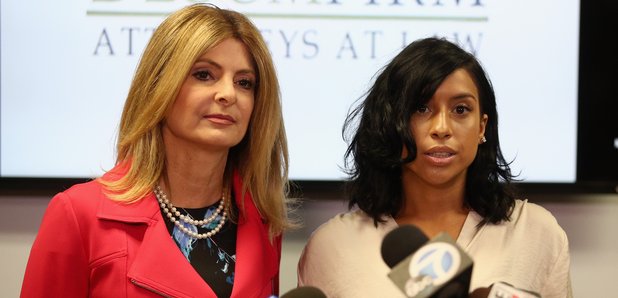 Montia Sabbag spoke during a press conference alongside celebrity attorney Lisa Bloom.
A woman at the centre of the ongoing Kevin Hart cheating scandal has spoken out.
Montia Sabbag, who has been romantically linked to the actor in an alleged extortion plot, held a press conference on Wednesday, alongside celebrity attorney Lisa Bloom.
Sabbag admitted that she had an "intimate relationship" with Hart, following rumours of a sexually suggestive video involving him and Sabbag in a hotel.
Sabbag said she had nothing to do with a reported attempt to extort money from Hart, and was not involved in the recording of the footage.
"I am not an extortionist. I am not a stripper. I am an actress and a recording artist, and I've not broken any laws," she said in statement.
"I had nothing to do with this video. I'm sorry for any involvement I had in this."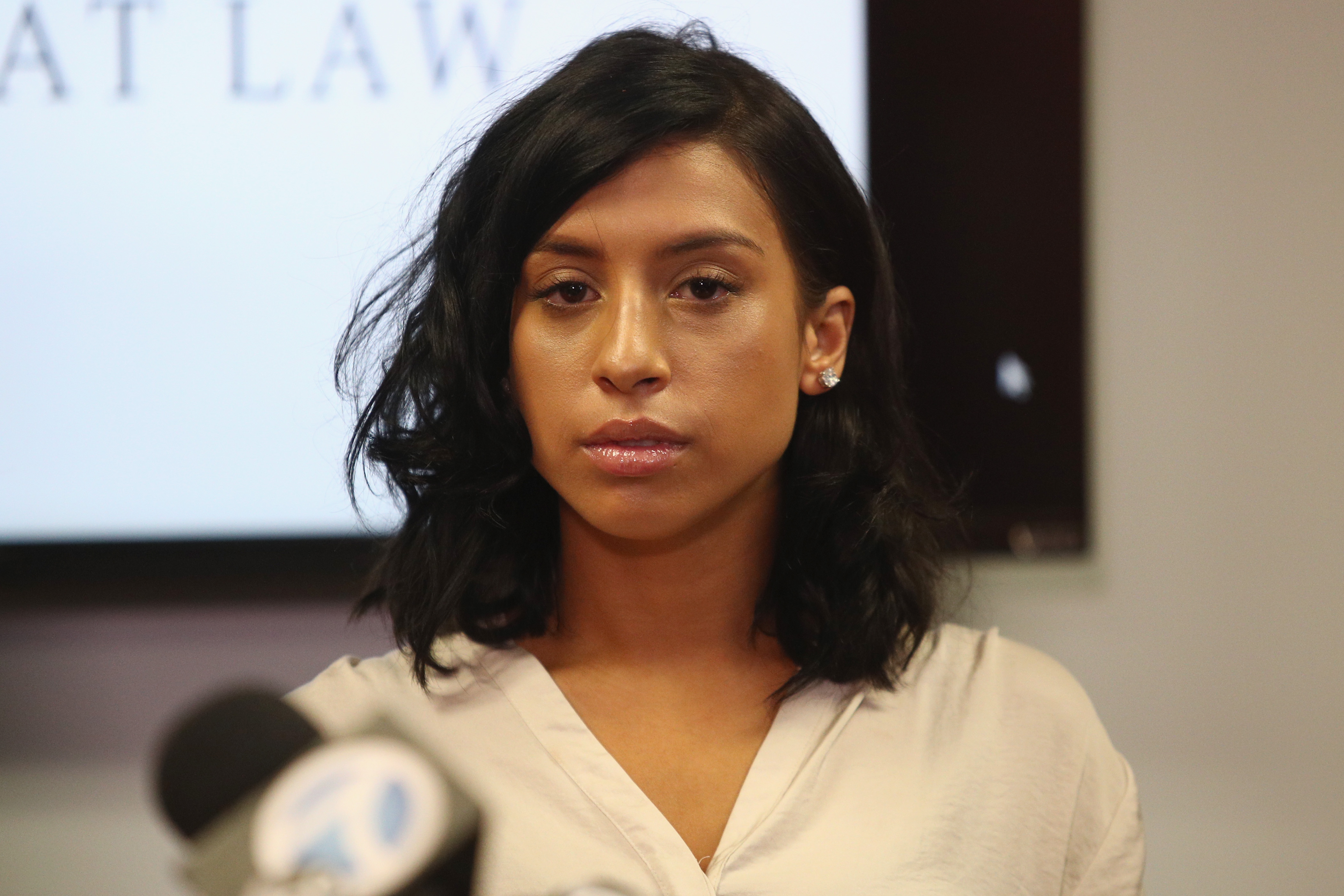 She added, "My name and my picture have been released and lies written about me."
Following Sabbag's statement, Bloom argued that her client is a victim of crime after being secretly filmed in the private hotel suite in Las Vegas.
"It is a crime to secretly put a camera in a private place like a hotel room," Bloom said. "Montia is therefore the victim of multiple felonies under state and federal law."
Bloom has previously represented Blac Chyna in her court case against Rob Kardashian, as well as an alleged victim involved in the ongoing Usher herpes lawsuit.
The attorney denied reports that Sabbag is seeking money from Hart, stating that she and Sabbag would be helping the authorities investigate the matter - before requesting the help of Hart.
"Kevin Hart appears to be the victim of this criminal just as Montia is the victim. We want Mr Hart to join us in bringing the criminal to justice," she said.
Upon being asked how Sabbag knew the actor, Bloom said: "She had an intimate relationship with Mr Hart about a month ago."
Hart and his representatives are yet to comment on conference.
The comedian was spotted yesterday with his pregnant wife, Eniko Parrish, for the first time since the initial reports surfaced.