Wizkid 'Made In Lagos' album: tracklist. release date, features & more
23 September 2020, 17:48 | Updated: 23 September 2020, 17:50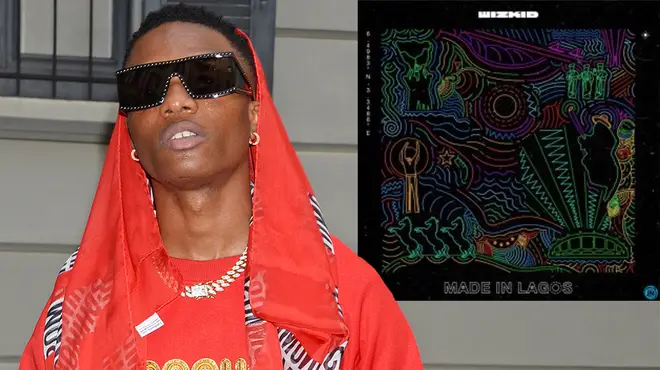 Nigerian artist Wizkid is gearing up to release his new upcoming album "Made In Lagos". Find out more about the project here.
Nigerian starboy Wizkid has teased his highly anticipated album for years, and now it's almost here.
Born Ayodeji Ibrahim Balogun, Wizkid has grown into an international artist, touring across the world, winning multiple awards, performing at the most iconic venues and more.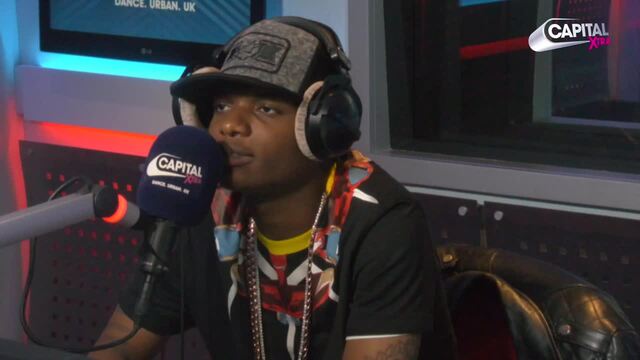 Wizkid Unveils He Has An Unheard Track With Rihanna
Wizkid has been consistent in delivering good quality music as his three albums considered as concrete afrobeats classics: Superstar in 2011, Ayo in 2014 and Sounds From The Other Side in 2017.
Find out more about the star's upcoming new album below.
When will Wizkid's new album be released?

Nigerian artist Wizkid has been teasing his new album – of what we have came to know as Made In Lagos – for two years.

The promotion of the project began towards the end of 2019, when the tar released "Ghetto Love" and "Joro".

The album, that he described in his stories as "the best he's ever made", now has a scheduled release date: July 17th.

However, the star dropped his single "No Stress" on September the 17th.

Along with the single, the artist revealed a new album release date.

Taking to Twitter on Tuesday (Sept 22), Wizkid revealed his 'Made In Lagos' album will be dropping on October 15th 2020.

Who will feature on Wizkid's new album?

Wizkid has reportedly collaborated with several artists on his new project.

The artist has pulled in singers HER and Ella Mai, Jamaican artists Projexx and Damian Marley and fellow Nigerian artists Tems, Starboy Terri, Skepta and Burna Boy.

There will be several producers working on the all includes long-time collaborators of the singer such as Blaqjerzee, Sarz and Mut4y, and other West African (London, P2J Music and Juls).

What are the lyrics to "No Stress"?

[Chorus]
I got the pretty pretty lady wey no like no stress
She got her own but she need some love
She got her own but she need some love
Then she tell me say na only me dey make her love
Tell me say na only me dey cool her stress (hol' on)
She tell me say na only me she want
She tell me say na me dey make her calm
She tell me say na me dey keep her warm

[Verse 1]
Wine on my body baby wine dat
She tell me say my love make her wine dat
She tell me say my love make her climax
She tell me say na only me dey make her move
Dey groove
Dey make her feel alright now (yeah)
Girl your body calling me right now
Girl so me need to say what's on my mind now
Make you suck make I fuck
Baby right now

[Bridge]
I've been waiting for tonight night night
Where the energy feels right right right
Where my talk make you feel right right right
Say tonight we come alive (Live live)
Make you drink up while we reminisce (hol' on)
Say a prayer for our enemies (oh yeah)
Say my love na your remedy (oh yeah)
Baby girl you mean a lot to me (a lot to me)

[Chorus]
I got the pretty pretty lady wey no like no stress
She got her own but she need some love
She got her own but she need some love
Then she tell me say na only me dey make her love
Tell me say na only me dey cool her stress (hol' on)
She tell me say na only me she want
She tell me say na me dey make her calm
She tell me say na me dey keep her warm

[Verse 3]
Show me one thing that got you tripping (oh)
Show me one thing dey make you want some more (oh)
South London girl make me trip (oh)
South London girl dey make my head dey burst
Got back to my Asian girls (hol' on)
As I say big up my Jamaican girls (hol' on)
As I say big up my African girls
I get lady for my yard wey no dey make me rest


[Chorus]
I got the pretty pretty lady wey no like no stress
She got her own but she need some love
She got her own but she need some love
Then she tell me say na only me dey make her love
Tell me say na only me dey cool her stress (hol' on)
She tell me say na only me she want
She tell me say na me dey make her calm
She tell me say na me dey keep her warm
Let us know your thoughts @CapitalXTRA