Wiz Khalifa And Amber Rose Officially Divorce, Hit The Strip Club Together
8 June 2016, 10:54 | Updated: 8 June 2016, 10:58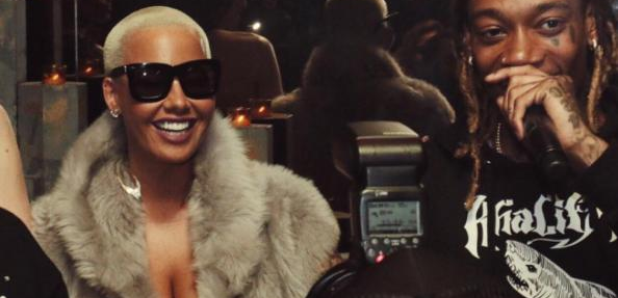 Both parties were happy.
Wiz Khalifa and Amber Rose have finally finalized their divorce amicably and celebrated their settlement by visiting the strip club.
According to TMZ, Khalifa was ordered to pay Amber Rose $644,000 to reach the $1m that he owed her under the details of their prenup.
The rapper will also pay child support of $14,800 a month for their three-year-old son Sebastian, who they both share legal and physical custody for.
Wiz reportedly gets to keep his Pennsylvania mansion and his fleet of 10 classic cars.
The pair then celebrated by enjoying a night together at a strip club.
Too much fun with my Ex hubby last night & no we didn't celebrate our divorce we celebrated our love 4 each other cuz that never goes away

— Amber Rose (@DaRealAmberRose) June 7, 2016
Up doin boss shit cause that's what bosses do.

— KHALIFA (@wizkhalifa) June 7, 2016
The former couple filed for divorce back in 2014.
Meanwhile, Wiz Khalifa will be at this year's Red Bull Culture Clash representing Hip Hop at London's O2 Arena.
The rapper will bring his Taylor Gang crew to compete against Eskimo Dance, Mixpak and UKG Allstars.
Check out everything you need to know about this year's crews here.