Vic Mensa: "You Can't Keep Killing Us And Think The Bullets Won't Turn Around"
8 July 2016, 20:25 | Updated: 11 July 2016, 11:16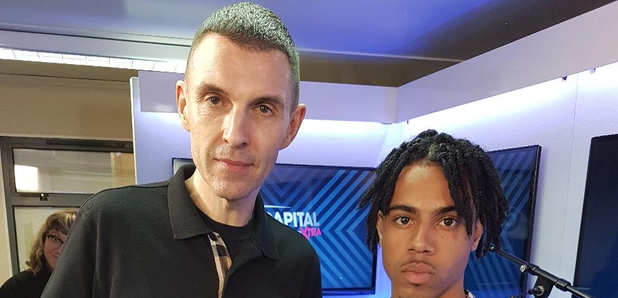 Vic Mensa had some powerful things to say during his interview with Westwood at Wireless Festival.
Vic Mensa joined Tim Westwood backstage at Wireless Festival for an in-depth interview, speaking about the police brutality taking place in America.
Catch up on Westwood's interview with Vic Mensa below:
In the powerful video, Mensa says; "I don't support the killing of innocent cops, same way as I don't support the killing of innocent black people or innocent people of any colour, creed or religion.
"But I said this the other day, you can't just keep killing us and think that the bullets won't turn around at a point in time. But that's not the way."
.@VicMensa just SMASHED #WirelessFest!!! pic.twitter.com/yjRryMOkb0

— Capital XTRA (@CapitalXTRA) July 8, 2016
Mensa also gave a taste of what we can expect from his upcoming album, which he referred to as his "life story."
"It's all of my most personal experiences, when the album comes I feel like people listening to it are gonna know me better than a lot of people that have known me for years."
Miguel also used Wireless to send a powerful message as he was brought to tears during his set on the main stage during an emotional speech.
Head to Capital XTRA's Facebook page, Instagram and Snapchat to stay up to date with everything at Wireless Festival.