Where is Crystal Palace Park? Wireless' new location for 2021
9 September 2021, 11:19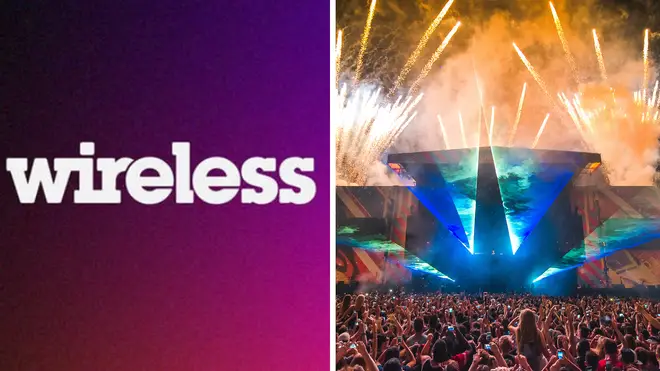 ZAPP Presents Wireless Festival will be held at Crystal Palace Park later this year. Here's everything you need to know about the venue location.
ZAPP presents Wireless Festival announced they will be returning in September 2021 at a new venue, Crystal Palace Park.
The well-renowened festival, hosting some of the best performances from the biggest artists, usually takes place at Finsbury Park, London.
However, this time round, there has been an exciting change to the location of the live event. Here's everything we know about ZAPP Presents Wireless Festival's new digs.
How do I get to Crystal Palace Park?

The park is a short walk from Crystal Palace Station or Penge West Station.

Bus routes serving the park and its surrounding area include 3, 122, 157, 202, 227, 249, 322, 358, 363, 410, 417, 432, 450.

Free parking is available at the Thicket Road and Anerley Hill and Crystal Palace Park Road entrances to the park.

By train
The park is a short walk from Crystal Palace Station or Penge West Station.

By bus

Routes serving the park and its surrounding area include 3, 122, 157, 202, 227, 249, 322, 358, 363, 410, 417, 432, 450.

By car
Free parking is available at the Thicket Road and Anerley Hill and Crystal Palace Park Road entrances to the park.]

The Information Centre is located near the Penge entrance of the park, opposite the café.

You can download a leaflet guide for Crystal Palace Park here.

Where is Crystal Palace Park?

Crystal Palace Park is a Victorian pleasure ground located in the south London suburb of Crystal Palace.

The official address of the Crystal Palace park is; Thicket Rd, London SE19 2GA.

The park is located in south London within the boundary of the London Borough of Bromley and alongside the London boroughs of Lambeth, Southwark, Lewisham and Croydon. It is Bromley's largest park