Chris Brown Wins Big Custody Battle For Royalty
26 May 2016, 14:01 | Updated: 26 May 2016, 14:24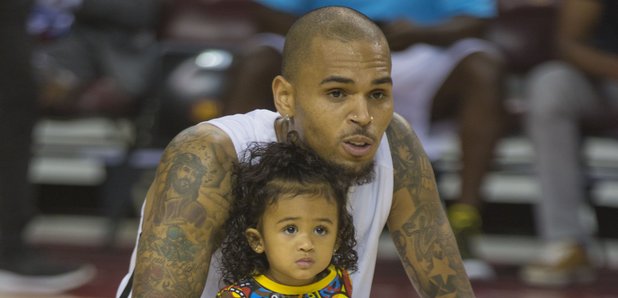 Breezy continues his battle with Royalty's mother.
Chris Brown has scored a major win in his ongoing legal dispute with his daughter Royalty's mother, Nia Guzman.
According to TMZ, Guzman claimed that Breezy was an unfit father and needed a monitor, plus strict supervision around Royalty because of his alleged drug use and gang affiliation.
She also requested to reduce the amount of contact he has with his daughter.
However a judge has ruled in favour of Chris Brown, granting him continued joint legal and physical custody of Royalty with Nia Guzman.
This allows Brown to spend 12 days a month with his daughter without being monitored.
However Guzman hit back with a lengthy response on Instagram.

Meanwhile, Nia Guzman is also seeking more money for child support – attempting to get $16,000 a month instead of her current $2,500 a month.
However this wasn't discussed during the same court date.
The pair also recently clashed over Royalty, with Breezy accusing Guzman of dressing their 2-year-old like a 16-year-old.