Will Smith & Jada Pinkett Smith Reveal Shock Story On How Jaden Smith Was Conceived
16 July 2019, 12:10 | Updated: 5 February 2020, 16:23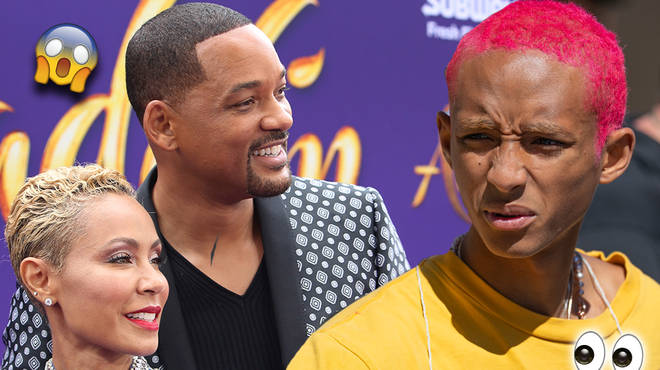 Will Smith and Jada Pinkett Smith revealed the story behind how Jaden Smith "got here", during a Vlog of his 21st birthday party.
Jaden Smith recently celebrated his 21st birthday with a little family and close friends gathering. His father, Will Smith, documented the celebration on his YouTube Vlog series.
During the celebrations, Will Smith and his wife (Jaden's mother) revealed the story behind how Jaden Smith "got here".
Will Smith managed to bring back the memory of how Jaden Smith was conceived, with his choice of liquor: Tequila.
In a new clip Will shared to Instagram, Jada can be heard shouting "Tequila! That's how you got here! Tequila!" Jada joked to Jaden, before Will Smith chimed in.
Will said "Jaden, that's how you got here," before revealing his "really important story". Will continued "It's like having Christmas and not telling the story of the nativity.
Jada continued to tease him and joked "That's what I'm gonna do next year. I'm gonna make the little house with the scene of how Jaden was conceived," he added to a crowd of laughter.
"It'll be a villa, it's like in Mexico. There's Jose Cuervo tequila all over the place."
Although Will joked around, he did pass on some good advice to his son. He said "I'll tell you something my father told me on my 21st birthday,".
Will continued "Never break two laws at one time. 'Cause you increase your chances exponentially of getting caught for both. That's deep wisdom," he joked before getting serious.
Will left off on sweet message saying "But yeah man, I'm really proud of you. Just the way that you've grown in the last few years is what parents hope for".
Watch the full Vlog above.