What time is Jake Paul vs. Tommy Fury & how can I watch?
24 February 2023, 11:01
Here's all the details on how to watch the fight between Jake Paul and Tommy Fury.
Jake Paul's long-awaited fight with Tommy Fury is taking place this weekend and is not one to be missed.
The pair are finally set to battle after months of rescheduling dates and times on Sunday February 26.
So, how can you watch the fight and what time is it on? Here's all the details about Tommy and Jake's big fight this weekend.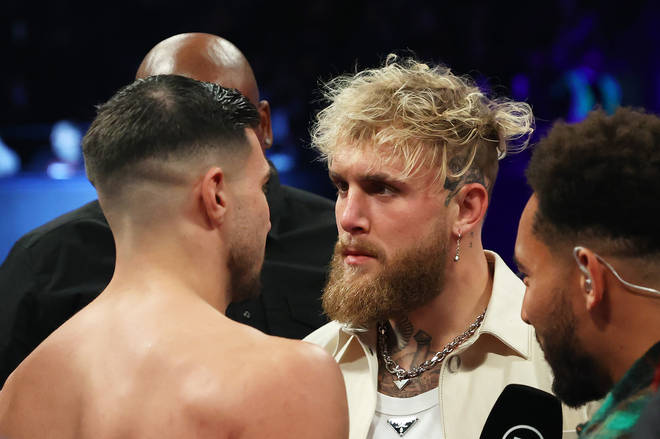 What time is the fight between Jake Paul and Tommy Fury?

The fight is scheduled to start at 7pm UK time, with the fight beginning at 10pm on Sunday 26th February.

The bout will be held in Diriyah, Saudi Arabia, and both parties are already there ready to face each other.

Saudia Arabia is three hours ahead of GMT, meaning that the fight will be at 1am on Monday for those live in Saudi Arabia.

Jake Paul and Tommy Fury ahead of their fight this weekend. Picture: Getty

What channel is it on and how can I watch the fight?

Paul vs. Fury will be shown live on BT Sports in the UK - you can find the link here.

The price to watch the match is £19.95 and $49.99 in the US.

Paul vs. Fury will stream live in the US on ESPN+ PPV and via cable and satellite pay-per-view providers.

The world is waiting for the long-awaited fight this weekend. Picture: Getty