Wendy Williams Is "Single" & "Dating" After Filing For Divorce From Cheating Husband
15 May 2019, 17:27 | Updated: 15 May 2019, 17:34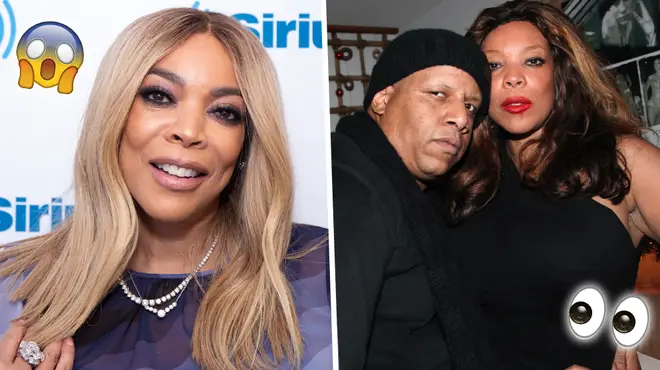 Wendy Williams reveals she is currently dating and embracing the 'single' life weeks after filing for divorce from her cheating husband Kevin Hunter...
Wendy Williams is currently a single woman after she served her husband of 22 years, Kevin Hunter, with divorce papers. Since the divorce Kevin has requested for Wendy to pay spousal support, child support and his legal fees.
On The Wendy Williams Show, the TV host has revealed that she is dating and embracing single life. In her words, she says "I'm reclaiming my life".
The TV host continued "I don't have a boyfriend, but I'm rediscovering my love of men … I do date and I date pretty often…". Wendy revealed that she has a bachelor pad in New York.
Wendy went on to speak about the amount of men flooding in since she filed for divorce from her husband. She states:
"The parade of men will continue because I need things lifted, put in position," she said. "I'm still unpacking boxes for God's sakes. That's all I'm saying."
Wendy recently threw shade at her ex husband and his mistress, by using Ayesha Curry's recent comments about "lurking" women who flirt with her husband, Stephen Curry. 
The TV host stated "There are a lot of women who don't have respect for a marriage" Wendy said to her audience before looking directly into the camera.
She continued "You know what I'm saying? A lot of women who know your man is married will have the nerve to be right up under him right under your nose."
Many fans have said that Wendy looks happier without Kevin in her life and now that she is single, she is having the time of her life.