Watch Will Smith Rap His 1988 Hit 'Brand New Funk'
14 April 2015, 14:19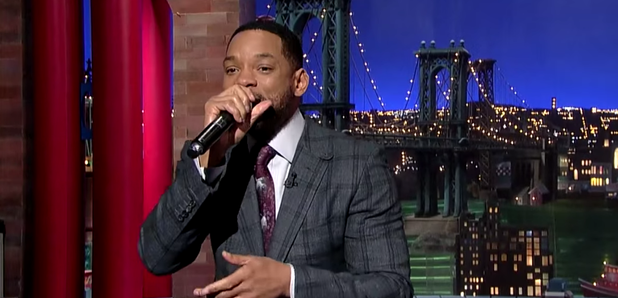 Will Smith just went seriously old-school.
Will Smith put on an epic surprise for the cast and crew of his upcoming new film 'Suicide Squad' whilst partying alongside them over the weekend.
The rapper and actor took to the stage to provide entertainment, performing his 1988 DJ Jazzy Jeff and The Fresh Prince track 'Brand New Funk.'
Watch Will Smith do his thing below:
Smith's co-star Jim Parrack captured footage of the performance and shared it on Instagram, writing; "Let em know Big Homey!!! Yo some folks forgot that this man is a Pioneer... But he ain't forget s**t..."
Earlier this year Will Smith put on a special performance of his classic track 'Gettin Jiggy With It' that will take you straight back to the 90s.