Watch Will Smith's Amazing Impromptu Performance Of 'Summertime' On The Late Show
4 August 2016, 12:09 | Updated: 4 August 2016, 12:11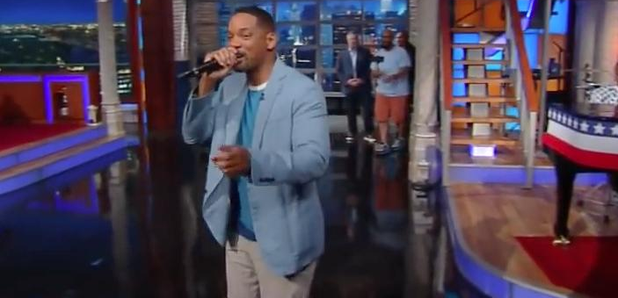 Will Smith took it way back.
Will Smith took it back to the 90's by performing his classic single 'Summertime', during a commercial break on The Late Show.
As the TV show cut to a commercial break, the Fresh Prince decided to grab the microphone and entertain the audience, with help from Stephen Colbert's musical team.
Watch the amazing moment below:
Will Smith was on the show promoting his new movie 'Suicide Squad', in which he plays a character called Deadshot.
Despite overall negative reviews about the film so far, Smith's performance is reported to be a highlight.