Watch Kourtney Kardashian Completely Blank This Presenter In The Most Awkward Interview Ever
20 October 2016, 12:38 | Updated: 21 October 2016, 12:38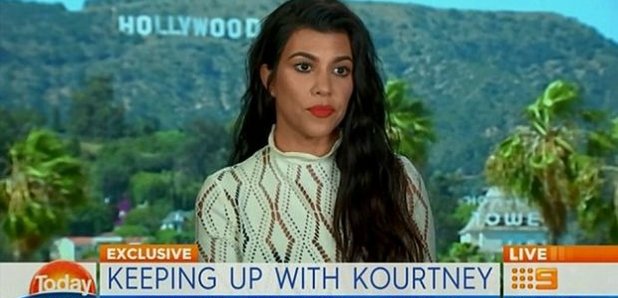 Sister Kim was apparently an off-limits subject.
Kourtney Kardashian ignored an Australian news presenter live on air in an interview this morning.
The reality star was featuring on an episode of 'Today Extra' to promote a skincare range.
However, when presenter David Campbell began by asking the star how sister Kim was holding up, things got very frosty.
"I think she's totally blanking me on that question!" says Campbell. "She could just say her sister is fine!"
Watch the awkwardness below:
Kourtney acted as though she couldn't hear the presenters, after her publicist reportedly suggested she shut down any comments on Kim and the robbery.
After the extremely awkward blanking incident, Kourtney later returned to the screen and approached the topic of Kim after reportedly feeling completely comfortable with the subject.
"She's not doing great," she said, after blaming the incident on bad connection.
AWKS.