Watch Drake, Beyonce & More Deliver Heartfelt Speeches During Hurricane Relief Telethon
13 September 2017, 11:26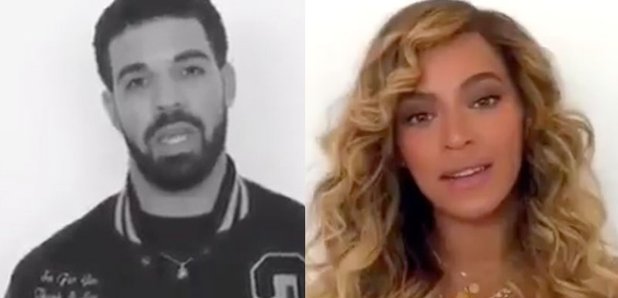 The biggest names in music teamed together to raise awareness during the Hand In Hand Benefit.
Drake, Beyeonce and more delivered powerful speeches during the Hand In Hand telethon in aid of Hurricanes Harvey and Irma relief.
In the wake of the catastrophic devastation caused by the natural disasters, some of music's biggest stars teamed together to raise awareness for relief efforts.
"On some days it will be about speaking up, and some days will be about stepping up," said Drizzy during his powerful dialogue.
Drake's #HandInHand Speech for Hurricane Harvey and Irma relief. pic.twitter.com/cS6tkhAuU7

— Word On Road (@WordOnRd) 13 September 2017
The 'More Life' star recently donated $200,000 to the relief efforts.
Beyonce also stepped up to speak on matters including natural disasters, discrimination and climate change.
"Natural disasters don't discriminate," said Bey. "They don't see if you're an immigrant, Black or White, Hispanic or Asian, Jewish or Muslim, wealthy, or poor."
Watch: Beyoncé's heartfelt message on natural disasters & climate change. #HandInHand pic.twitter.com/B0McFh21Dt

— BEYONCÉ LEGION (@Bey_Legion) 13 September 2017
The 'Lemonade' singer recently initiated a plan through her BeyGOOD organisation to help as many victims and rescuers affected by the tragedy.
During the event, which was televised across multiple platforms, musicians including Stevie Wonder, Justin Timberlake, Justin Bieber and Usher all called for unity and action against the disaster.
Entertainment legend Will Smith honoured the endless amount of volunteers and responders who risked their lives in helping victims.
Watch the full benefit concert below.