WATCH: Desiigner Fans Run Riot At Meet & Greet Before Entire Mall Is Evacuated
8 November 2016, 13:56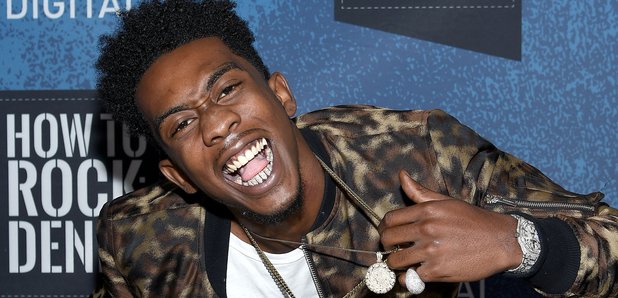 Things got way out of hand.
A meet and greet with Desiigner took an unfortunate turn yesterday when unruly fans rioted, before the entire mall was evacuated.
The rapper was joined by NBA star Jaylen Brown, and both attended their meet and greet at which fans could talk to and take pictures with the stars.
The hour-long event was scheduled to take place at Champs sporting goods store in the Cambridgeside Galleria Mall store, Boston.
However, the event soon got out of hand when excitable fans appeared to get out of control.
Watch below:
Tonight, police shut down a Desiigner meet & greet at CambridgeSide Galleria including police pepper spraying high schoolers. Unclear why... pic.twitter.com/HpSjjyRMvI

— Only In Boston (@OnlyInBOS) November 7, 2016
According a report by WCVB 5, an estimated 1,000 people attended the event.
The report states that police claim the crowd became 'hostile' and began 'throwing things at them when police tried to clear the scene'.
Cambridgeside galleria pic.twitter.com/jalgCO0oGJ

— andy.panagos (@AndyPanagos) November 8, 2016
Police reportedly used pepper spray to control the crowd, with paramedics soon arriving on the scene to treat the dozens of injuries from the defensive agent.
Reports claim that six arrests have been made after the incident for disorderly conduct, disturbing the peace, and trespassing.
An ambulance outside is tending to people who got pepper sprayed while a dozen police cars, college, local, & state, are on the scene. pic.twitter.com/JqJcTA3aR2

— Only In Boston (@OnlyInBOS) November 7, 2016
Both Jaylen and Desiigner responded to the event on their social media accounts.
Police shut it down we here tho @LifeOfDesiigner pic.twitter.com/lwlq77w991

— Jaylen Brown (@FCHWPO) November 7, 2016